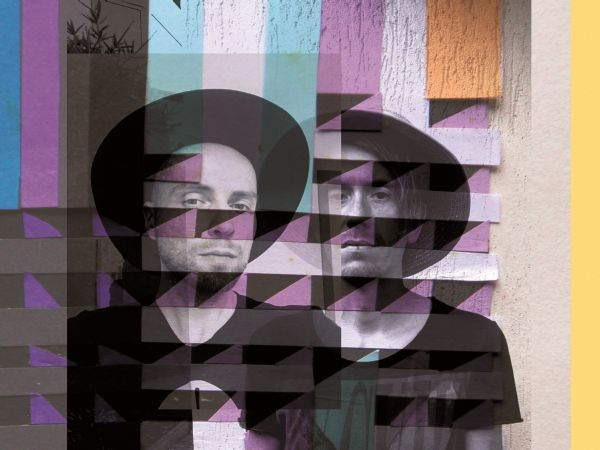 13 August 2018
WHOLE – Photo courtesy of WHOLE
WHOLE is a brand new German band, a Berlin-based indie/electronic duo which consists of Alexander Leonard Donat and Thomas Schernikau who have been in various bands, but never before in the same one. The Big Takeover is highly pleased to premiere the very first song from WHOLE, The atmospheric, noir, and restless post-punk track "Tides Made By Our Hands."
Donat and Schernikau shared a nightliner touring bus back in 2009 when they traveled across Germany and Amsterdam for a 10-day tour with their bands Leonard Las Vegas and Forced Movement, an experience which, eventually, turned them into friends. However, it took them another six years before the idea took shape to collaborate. Exchanging song drafts through the internet seemed like the best and most efficient way to work on their ideas in opposition to jamming in a rehearsal space, especially with both having day jobs and other active music projects.
"Tides Made By Our Hands" was one of the first songs the two worked on. It's a driven, dark track, swirling with tension and release, paced by a swiftly cantering drum pattern and Schernikau's starkly delivered, but rich baritone vocals, which provide just enough mystery to keep the listeners in the shadows.
There are glints of Depeche Mode, Thom Yorke, The National, and Arcade Fire to WHOLE's sound – Call it a blend of post-punk, shoegaze, and post-rock. "It might be somewhere / above the ground / hidden in the fog and waiting to be found" – Whatever they're looking for, it's ephemeral and unattainable…
WHOLE will release their debut album BIAS in fall 2018 via Blackjack Illuminist Records.
Facebook
Blackjack Illuminist Records