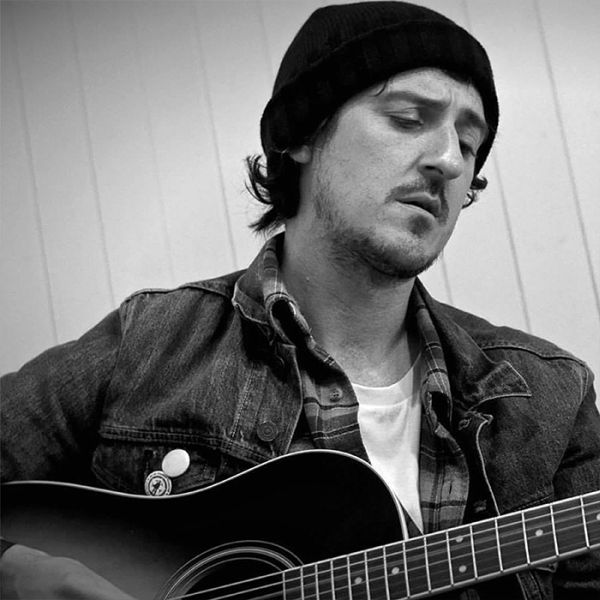 12 February 2018
Paul Littlewood; Photo Credit: John Fuller
Yorkshire is well-known for some of the artists hailing from this region. The numbers are many – creatives like Jarvis Cocker of Pulp, Tasmin Archer, Danse Society, Exit Calm, Robert Palmer, The Cult, and New Model Army. Today we celebrate yet another artist from this region with our sonic wanderings leading directly to its southern region and the latest output from Paul Littlewood, who is both a songwriter and music producer.
The Big Takeover is pleased to present the premiere of "Today" from Littlewood's double A-side single, comprised of tracks "Today" and "Television". Hailing from Swinton in South Yorkshire and currently based in Sheffield, his influences include Jason Molina, Neil Young, Sparklehorse, Low, Steve Albini, and R.E.M.
Littlewood's voice is charming and exudes warmth and sincerity. His lyrics are believable; the accompanying instrumentation is either natural talent or carefully constructed renditions of a heartfelt sonic landscape. Here we feel raw emotion, drawing the listener into his story – signed, sealed, and delivered. Chris Isaak and John Lennon both come to mind. Indeed, this is pop perfection.
Littlewood explains how "Today" came about and the inspiration behind it:
""Today" was inspired by the discovery of a collection of tape cassettes, when I purchased a second-hand tape recorder for making home demos. Each cassette is an audio letter by a young couple in New York to send home to their parents in the UK in the early 1970s. I managed to discover one of the couple's names using information disclosed on the tapes (they speak of a move to California and the company he'd be working with). The couple also discloses that they are expecting their first child, and I've always felt that it would be fantastic to reunite the tapes with the family. The lines of "Today" are adaptions of the tapes' dialogue, and the single cover is an image of audio from the tape."
Littlewood concludes, "After discovering the tapes, suddenly the practice of making records made sense to me. The dialogue was so honest and unfiltered due to the nature of their purpose. From then on I resolved to make music this way."
The new single will be released on Anklebreka Records, named after a local landmark where Littlewood grew up, the spelling being a 'nod' to regional dialect. Written, produced, and mastered by Paul Littlewood at Higher Rhythm in Doncaster, UK, he also played all instruments on this track, except for kit and bass guitar, which were performed by Graham Sutherland.
While Littlewood primarily performs and records as a solo artist, he has also appeared with a number of bands including Fights, Fallen Trees, and Eastern Seaboard Radio Station. Quite the prolific artist, Littlewood has released numerous recordings over the last 15 years. Apart from Ankelbreka Records, he has issued material via Britain's Xtra Mile Recordings and American label Three Sixty Records.
Paul Littlewood's new single is scheduled for release across online stores and streaming platforms on April 23rd, and will also be available via the artist's Bandcamp
Also check out some of Littlewood's collaboration with Eastern Seaboard Radio Station, recorded live at Higher Rhythm studios for the inaugural Anklebreka Sessions, shot by John Fuller. Albeit with a distinctly different voice, there is very much a Neil Finn vibe here that should be endearing for fans of his solo work and Crowded House.
Also check out his 2016 album The Wireless Relay Service:
PAUL LITTLEWOOD
Website
Twitter
Facebook
YouTube
Bandcamp
Instagram
iTunes
Spotify
ANKLEBREKA RECORDS
Anklebreka Records
Twitter
Facebook