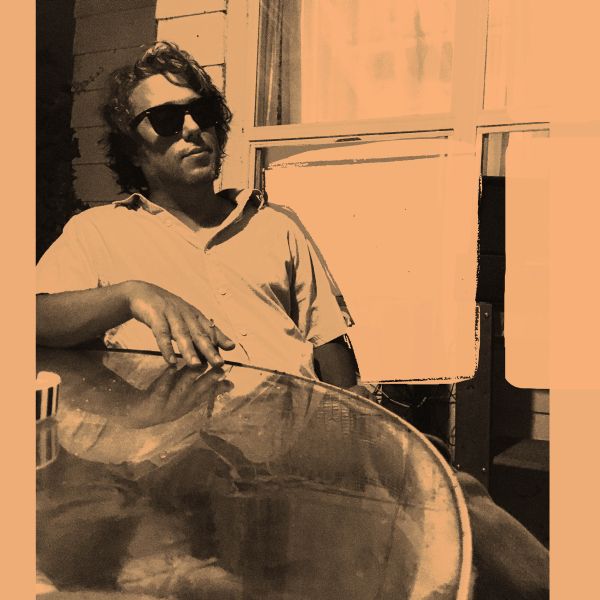 28 December 2017
Sean Morales; Photo Credit: Super Secret Records
Austin musician Sean Morales' debut solo album, Call It In, is a wild 8-song collection that's all over the map musically: power pop, proto-punk, garbled Krautrock, indie rock, Fat Possum blues, and more. And, "Video Life" the song The Big Takeover shares with you today, is an outstanding piece of that puzzle. "Video Life" is a 1979 single by songwriter/producer Chris Spedding, reworked by Morales and guests to stunning effect. Morales also currently plays in James Arthur's Manhunt.
Sean Morales is a family man from Austin by way Norfolk, VA. He began writing the songs for Call It In while living alone in Houston, then started shaping the songs with wife and drummer, Erica Barton, after moving back to Austin.
Morales then reached out to Jonathan Horne, a brilliant jazz-bent guitarist known for his work with Young Mothers, Ichi Ni San Shi, and Knest, and other heavy friends from the Austin rock'n'roll underground like Orville Neely from OBN IIIs, Brian Schmitz from the Golden Boys, and James Arthur from the band Morales regularly plays bass in, the blistering psych-damaged James Arthur's Manhunt, to bring whatever they had on them at the time; be it laughter, Clubtails, or scorching guitar. The recording was expertly helmed by Stuart Sikes who's recorded cornerstone works by The White Stripes, Cat Power, and Loretta Lynn.
Call It In is an occasion to celebrate the ease of life. It's an inviting debut that calls you over for a sundown evening of bourbon on the porch and unfolds into unexpected conversational turns. There is an alien familiarity in this record that resembles a solo night drive through blabber and smoke to arrive at a familiar room to find that Alex Chilton, Wreckless Eric, and the members of Amon Duul are already in the house, waiting for Junior Kimbrough to play. It's something that could have conceivably happened at some point, but it's still a dream.
Morales made his first record with more mission than vision, in that this record is a comfort to those of us who think about records almost as friends we like to catch up with. Call It In will tell you the lowdown and take you to some unexpected places.
Call It In will be available on LP, CD and download on January 12th, 2018 via Super Secret Records.
Sean Morales at Super Secret Records
Facebook
comments powered by