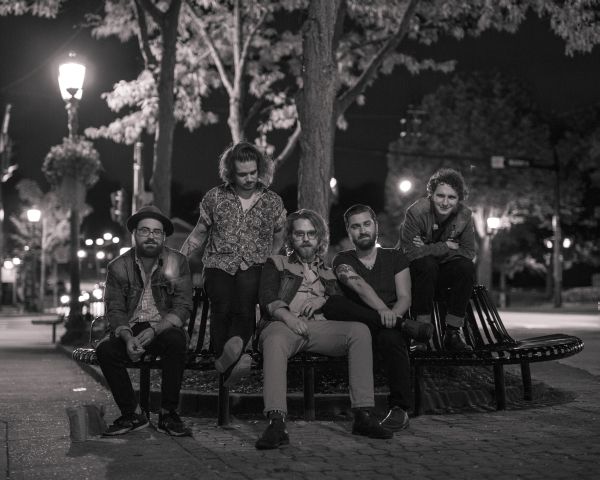 18 January 2018
The Outside Voices; Photo Credit: CONNOR ELDER / ELDER MEDIA
The Outside Voices are a five-piece American rock band from Northeast Ohio. Formed in 2016, the group quickly established itself as one of the region's most entertaining acts. Rooted in Kent, OH – a town known for harboring the early playing careers of Joe Walsh, Dan Auerbach, and Patrick Sweany – The Outside Voices stay true to the area's Rustbelt rock reputation through a catalog of cleverly-crafted songs and charismatic live performances.
2017 brought the release of the band's full-length debut Hound Dogs. The 10-song album is both evocative and hook-filled, with winding '70s-inspired riffs and "… a pinch of the Ryan Adams / Whiskeytown influence that touches the heart of this new generation of troubadours (Cleveland.com)."
The Outside Voices are set to independently release their 4-song follow up Big, Big EP on January 26th along with a string of tour dates across the Ohio River Valley this Spring.
The Big Takeover premieres the exciting track "Will U Cry?", which moves with a gritty, deliberate pace on the verses and then sweeps upwards into a robust chorus stamped with vibrant vocals, psych-guitar swirls, and emphatic drumming.
John Patrick Halling (Vocals/Guitar) states, "One of the goals for this EP was to really challenge our creative output as a band, and I think that really shines on a track like 'Will U Cry?' The idea for the song came to me during a 12-hour Greyhound ride back from New York City. When I got home, I grabbed my guitar and immediately went up to our studio and finished it within the hour. I brought it to the band, and it quickly took on this '60s-esque psychedelic-grunge vibe, which was very new and exciting for us. We rolled with it, and it ended up being our favorite song of the collection."
comments powered by