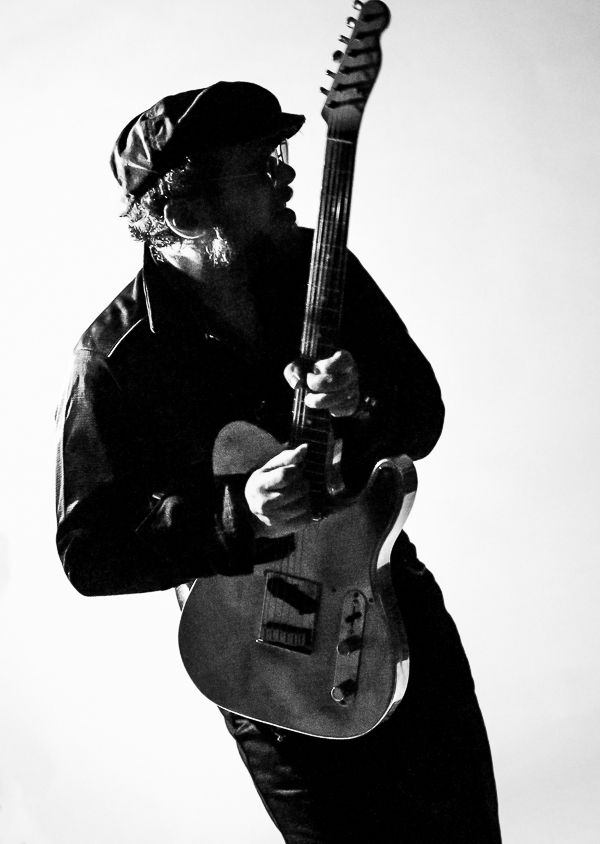 26 December 2017
Scot Sax of Mr. Chocolate – video shoot; Photo Credit: Scot Sax
The Big Takeover is thrilled to premiere the video for "2 Under 2", the third video off of Mr. Chocolate's new EP. Mr. Chocolate is the latest sonic creation from Nashville-based (by way of Philadelphia) Scot Sax, the Grammy award-winning songwriter and independent filmmaker who was inspired by his musical hero, David Bowie. "2 Under 2" boasts fuzzy guitars, glittery synths, soaring vocals, and a Space Oddity -esque melodic ode to Sax's two young daughters.
When Bowie died in 2016, Scot Sax felt the loss viscerally. "When my all time favorite artist, David Bowie passed, I decided there is no better time to be as wildly creative as when you're still alive. I quickly wrote the songs for Mr. Chocolate and I reached out to a couple of neighbors of mine (who happen to be former Wilco drummer Ken Coomer and Bob Dylan's former guitarist John Jackson) and said "We're sixteen years old"."
The video was recorded live in producer Ken Coomer's studio. "Last year, our second daughter, Chloe, was born a year and a half after Josie," Sax explains. His wife, Suzie Brown, is a cardiologist and Americana artist.
Sax continues, "It was starting to feel like being at Shawshank, except instead of the walls made of stone and concrete they were made of, (corny as this sounds) love. Still, I couldn't help but think of the dynamic between my buddies partying at the bar down the street and me at home with what they call "2 Under 2". The parallels (bottles of white, underage girls…) came as fast as the chords."
The Mr. Chocolate EP was recorded in just two days and was Sax's tribute to his hero. "Anytime my entire life, when a sentence started off with David Bowie it was always the most exciting sentence. It meant David Bowie is going to be on TV Saturday night, David Bowie has a new record coming out. David Bowie on TV was my Beatles on Ed Sullivan. Before I even knew why, I was absolutely entranced. My older brother met him in 1974 checking into a hotel in Philadelphia and got an autograph that said, "love on ya, David Bowie," Sax raves.
The video recording of "2 Under 2" was shot at drummer Ken Coomer's Nashville studio and features John Jackson on guitar.
Scot Sax brings Mr. Chocolate to his hometown of Philadelphia on January 6th at Burlap and Bean. Tickets can be purchased here
Listen to Mr. Chocolate in its entirety at Spotify
Website
Facebook
Instagram
YouTube