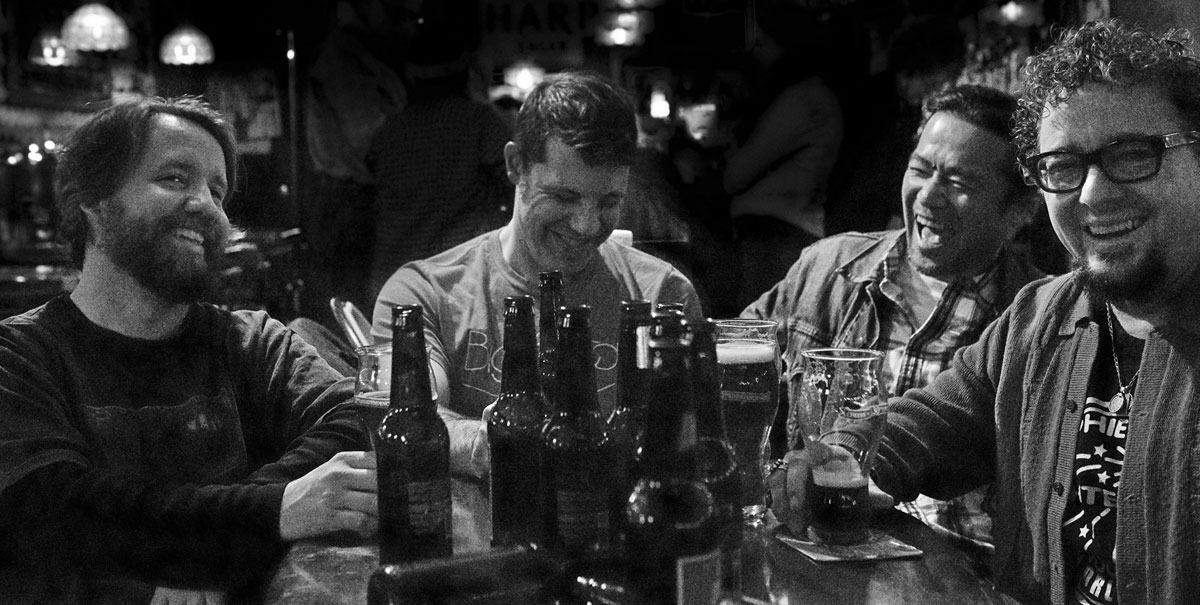 5 March 2015
New Orleans-born, journeyman rocker-songwriter Lenny Zenith tore up the East Village with gender-bending noise-poppers Jenifer Convertible in the '90s; now, after a lengthy Midwestern excursion that yielded the compelling Elevator Motor Room EP as Without Misty, Zenith is back in the New York groove with his tough and tuneful Tenterhooks.
Former JenCon (and current Sharp Things and Ditty Committee) bassist James Pertusi at his side, Lenny rounded up his new unit with Scott Campbell on drums and Hiro Suzuki on lead guitar. Since an SRO 2013 debut in Brooklyn, Tenterhooks has been turning heads all over town with their muscular indie-pop, while Zenith has gained some notoriety as one of the few transgender bandleaders in any genre.
Meanwhile In Another Part Of Town…, their debut, Pertusi-produced EP, and second release on the promising new Sugarblast Music Company imprint, comes out March 24. We're excited to premiere the first single!
Like it? Take a free and legal download, courtesy of Sugarblast!