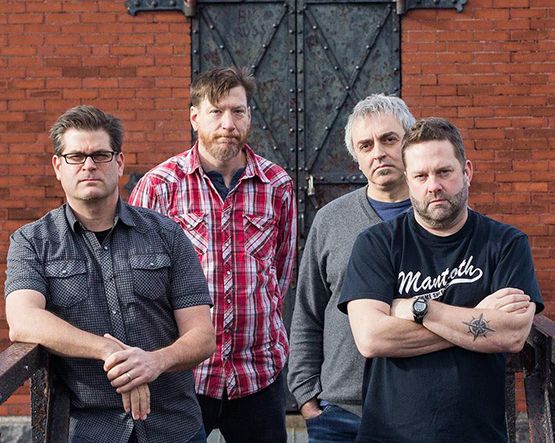 13 June 2017
Black Helicopter; Photo Credit: Jamie Doyle
Boston, MA-based alternative rock band Black Helicopter has returns with Everything Is Forever EP, out now via Limited Appeal Records.
This EP follows up 2016's Deadlines for Deadbeats by telling it like it is. Everything you've seen, heard, read, posted, sent, browsed, written, created, destroyed, processed, sold, bought, or done is on record, filed, compiled, and stored for future reference. Everything is Forever. We're all on the gird, wired in, encased in our reality with no choice but to face it, head on.
Tim Shea (guitar, lead vocals), Can Keskin (guitar), Mike Davis (bass, vocals), and Matt Nicholas (drums, vocals) ride a fine line between mechanical, grinding, cyclical rhythms and sparse, yet intricate, airy psych-outs with addicting pop melodies embedded within. The songs are a natural evolution of their Boston post-punk roots from previous bands (Green Magnet School, Kudgel, Windmills by the Ocean).
Black Helicopter has shared studio space with legendary Mission of Burma and when the rehearsal area was torn down, the band used the wood from it to make the cover of the vinyl edition of the EP. The meaning behind this act, which is reflected in the title Everything Is Forever, is all about renewal and survival.
"Black Helicopter are the real deal, a classic sense of rock heaviness and infectious melody…, but they are their own thing, deep and distinctive." – Thurston Moore
The Big Takeover premieres the performance video for the hard-grinding, yet contemplative "And I Drive at Night."
comments powered by