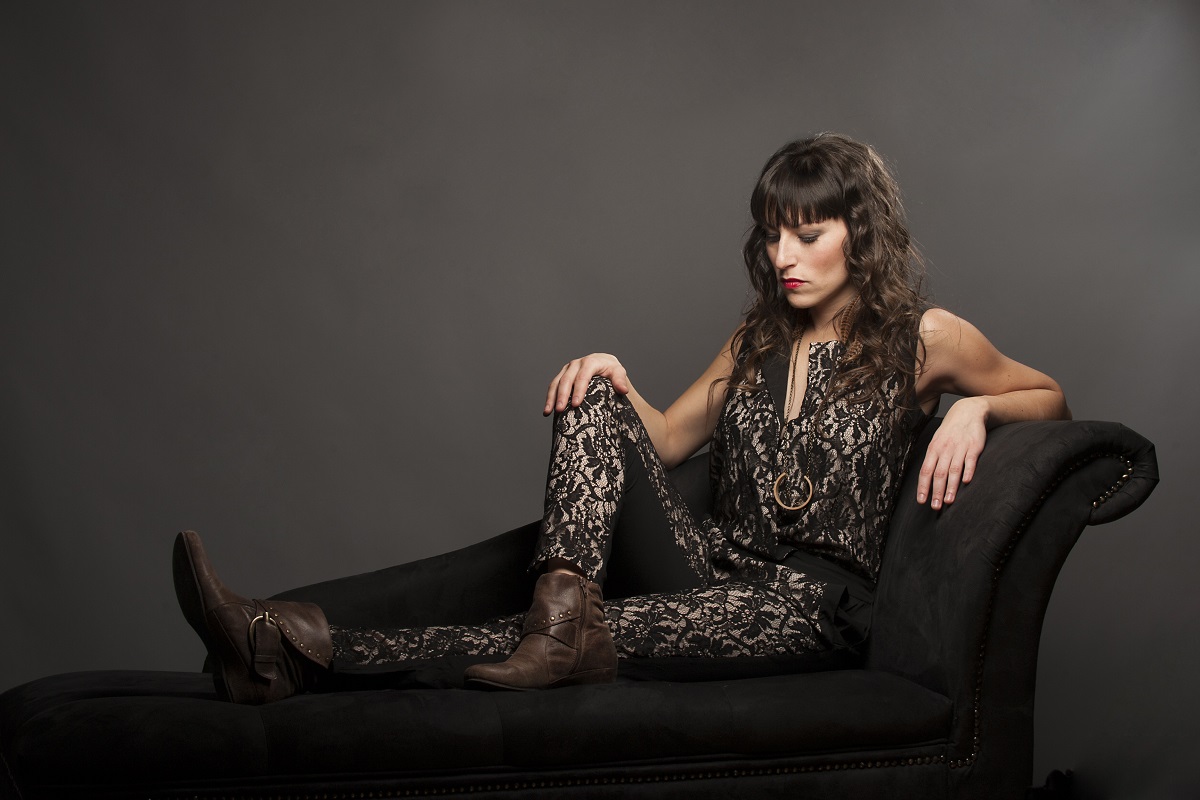 12 May 2015
"Break Out is my ode to the muse," says Boston's Sarah Blacker of this track from her new album, In Waves, which will be released next week. "She's a beautiful fire that comes and goes and brings gifts only when she pleases."
Evidently Blackers muse has been generous of late; she was named "Female Performer of the Year" at the 2013 New England Music Awards, and nominated for "Songwriter of the Year" in the Boston Music Awards the same year. In 2014 she was nominated for song, and songwriter of the year at the New England Music Awards. She has toured extensively and shared stages with dozens of internationally renowned artists including Mishka, Carbon Leaf, America, Richard Thompson, 10,000 Maniacs, Paula Cole, Rusted Root, Leon Russell, and many others.
In Waves artfully spans rock, pop, indie folk, and Americana, fused together with her signature vocal sound and stacked vocal harmonies. Recorded and produced by Sean McLaughlin (Elliot Smith, Rush), at 37' Productions, In Waves also features prominent friends and musicians like Mike Levesque (Letters to Cleo, Seven Mary Three) and Elliot Jacobson (Ingrid Michelson).
We hope you enjoy this as much as we do!
Tour Dates
April 24 Plymouth, MA The Spire Center *
May 2 Portsmouth, NH The Press Room *
May 8 Saratoga Springs, NY Caffe Lena
May 15 Somerville, MA Davis Square Theatre *
May 22 Burlington, VT The Skinny Pancake *
May 23 Brandon, VT Brandon Music *
May 28 Stewardstown, PA Pleasant Valley Golf Club *
May 29 Pittsburgh, PA Pittsburgh Winery *
May 30 Chelsea, MI Chelsea Ale House *
June 4 Chelsea, MI Sights & Sounds
June 6 Rock Island, IL Daytrotter Taping
June 6 Chicago, IL The Uncommon Ground on Devon *
June 8 Lawrence, KS Henry's Upstairs *
June 11 Denver, CO The Walnut Room w/ Kiernan McMullen
June 21 San Francisco, CA Hotel Utah *
June 23 Los Angeles, CA Room 5 Lounge *
June 28 Austin, TX Strange Brew *
July 2 Atlanta, GA Smith's Olde Bar *
August 5 Biddleford, ME Biddleford's Music in The Park
August 8 Plymouth, MA Barn Show (full band)
* indicates Album Release Show