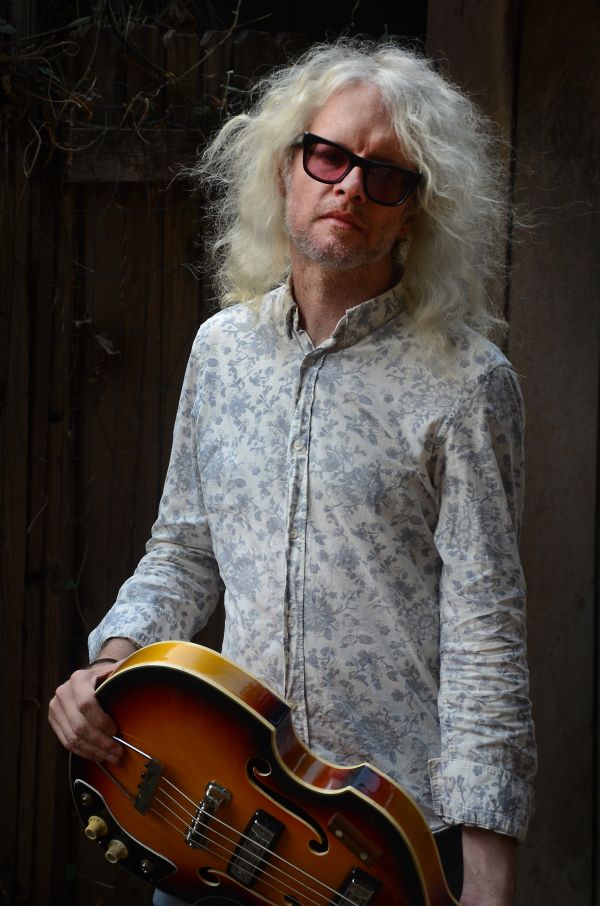 24 April 2017
International indie hero Anton Barbeau, who writes, performs, and produces original music of the "pre-apocalyptic psychedelic pop" variety, has released his new album, Magic Act, which is now out on Mystery Lawn Music.
Barbeau has been described by Spin Magazine as, "a pure distillation of lyrical jabberwocky, brain-burrowing melody and mystical psych-guitar fuzz." With his esoteric and highly-personalized brand of singer-songwriter shtick, "mind-bending" stage show and auto-neurotic humor, he's been called a genius by BBC Radio, built a global fan base, and released numerous well-received records, including a best-of collection of "golden and completely obscure hits."
Some of the songs for Magic Act were written for a third album for Three Minute Tease, Barbeau's UK band with former Soft Boys / Egyptians members Andy Metcalfe and Morris Windsor, which didn't eventuate. Instead it became a solo album and others contributed to it. Colin Moulding from XTC played bass on one track; Martin Gordon from Sparks on another. Karla Kane from the Corner Laughers did some vocals, plus Allyson Seconds and session bass player, Larry Tagg.
After amassing critical acclaim and a cult following in his native California (he is from Sacramento), Barbeau spent several years in England and currently drinks his coffee in Berlin. In recent years he has toured the UK with Julian Cope, shared the stage and/or studio with the likes of Robyn Hitchcock, Weezer, Stornoway, The Bevis Frond, and even a reformed Bay City Rollers.
But for all the variety on this album, it really comes down to only one thing; classic pop songwriting. Without that ability, no one can claim a place in rock's great galaxy and Anton Barbeau has it in spades. On Magic Act his skills are on full display and beautifully presented.
The same can be said for the video for "Broken in Two", which The Big Takeover premieres. Barbeau explains, ""Broken in Two" is the trickiest song off Magic Act for me to write about, partly cos it was the trickiest song on the album to write. We stuck Jung's Red Book in my hand for the video as it was the primary inspiration for the lyric, but it probably looks like a bible and I'll likely go to Hell for plagiarism. We filmed in Spain and in California, grabbing any reds and blues that Almodovar hadn't used up. I'm not allowed to comment on my "lip synching", but I can at least say the backwards purple pen bit is an homage to Bowie's "Lazarus" video. Morris Windsor recorded his drum track in Berlin and I'm doing my second-best Al Kooper impression on the Prophet 5."
comments powered by