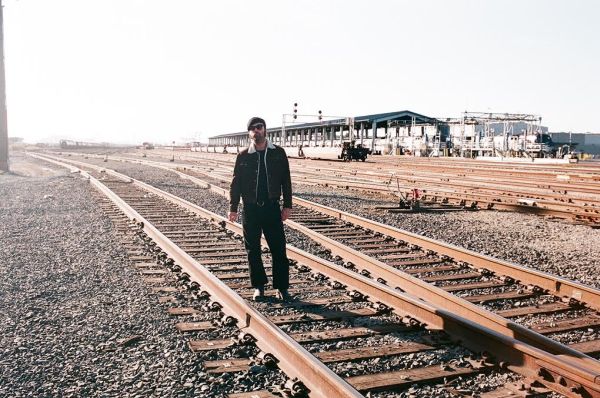 7 December 2017
Joel Gion; Photo courtesy of Joel Gion
California-based psych artist Joel Gion, who has been a percussionist in Brian Jonestown Massacre since the '90s (and featured in their '00s documentary Dig!), just released a solo album on November 17th via Brooklyn psych label Beyond Beyond is Beyond (Heaters, The Myrrors, more).
On his lush eponymous album Gion blends invigorating hooks with an unhurried pace matched with an unworried tone; an encapsulation of a captivating California calm and meditatively meticulous charm. Gion and a collective of talented musicians playing flutes and reverb pedals create a symphonic and psychedelic atmosphere.
The Big Takeover is delighted to premiere the video for "Come To Light." The warm and laid-back song rambles with a gentle purpose with the video mirroring the same feeling. The vid comes across as a celebration of and reflection upon a city's inner parts and its outskirts, and it features a wandering Gion whose perambulations take him through the city, from dawn to dusk.
Gion reveals about "Come To Light" that, "It's my contribution to the neglected seventies soul jam canon with a tropicalia twist by way of doing my own individual thing. Or something like that. Positive reinforcement for folks to do their own thing is what I'm all about. Outside influences are a force of limitation by nature. I walk around thinking about such things quite a bit as shown here in the video."
Joel Gion Order Link-