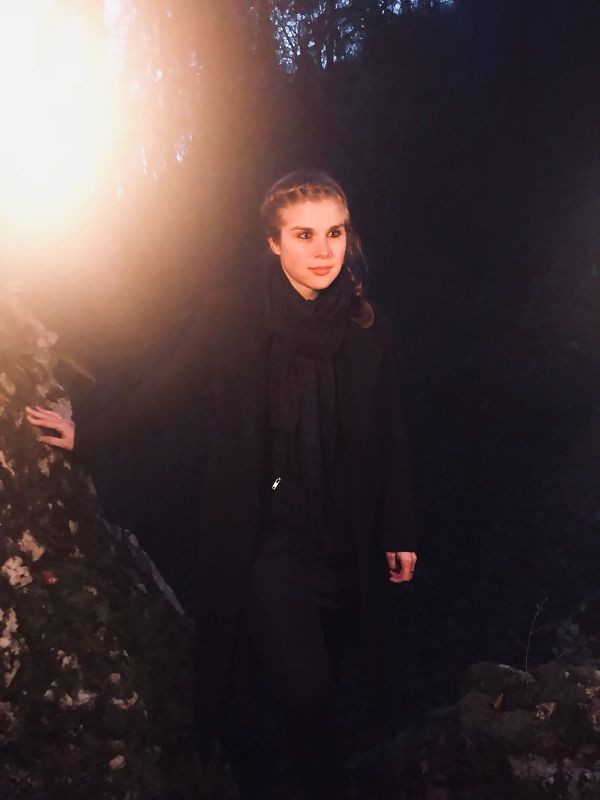 23 May 2018
Bleu Roi; Photo Credit: Myriam Wittlin/eyeloveyou
In a world of audio-visual excess, where everyone is "pushing the levels into the red" to get seen and/or heard, you only have two choices: either make more noise than everyone else, or let the silence speak by virtue of contrast.
"Darkest Hour", the latest single from Basel, Switzerland-based dream-pop outfit Bleu Roi, is a great example of the sheer, assertive power of restraint and minimalism. This nocturnal gem – primarily sculpted out of human voices (a chorus of twenty!) – is all about building emotional tension through a promise of emotional and sonic release, one that is perpetually delayed, until it finally arrives at the very end of the composition. And wow, does that guitar sound sweet, and almost overwhelming, when it finally seeps into the track!
Bleu Roi are vocalist Jennifer Jans, Imogen Jans on keys and backing vocals, Axel Rüst on guitar, and Stefan Rüst on drums. Today The Big Takeover is very pleased to host the global premiere of their stunning, haunting new video for the song "Darkest Hour". The footage was shot by drummer Stefan Rüst in Scotland and all the views are breathtaking! " Darkest Hour" will be out on May 25th via PlusPlus Records.
Bleu Roi Facebook