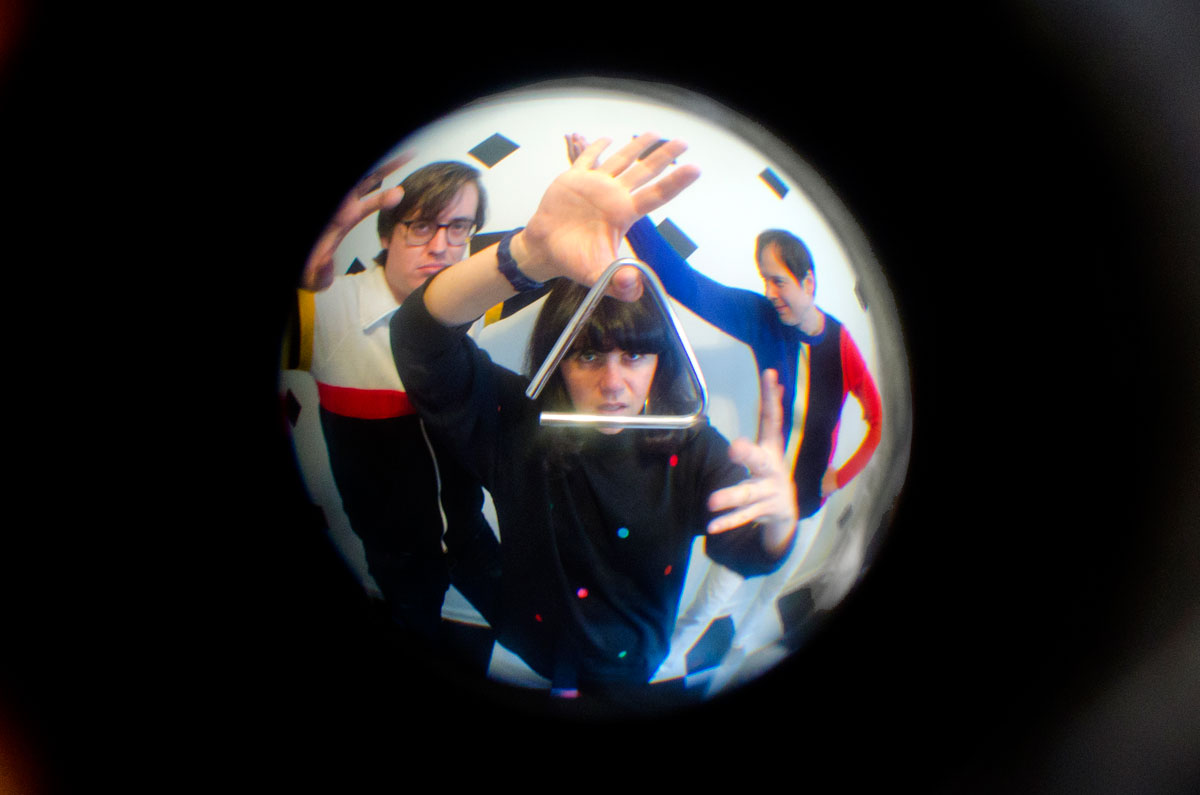 26 April 2016
"Discovery of The Shape" is the debut single by Carmelle and The Intro Factory (comprised of artist/musician Carmelle Safdie, Gary Olson of The Ladybug Transistor, and Åke Strömer of Love Is All).
The video was made by Safdie and Daniel Fetherston (who was also her collaborator on the Beachniks video we premiered in 2013). The footage was filmed inside a LES-bar-cum-art installation that Safdie designed (currently in residence at the Downstairs 87 basement of Leftfield Bar, 87 Ludlow Street, New York, NY) and features a staged party in which her friends perform various roles in a nightclub scene.
The video and song are all part of a larger project called The Shape, which you can learn more about here. The lyrics, sourced from the Circle, Square, and Triangle books by Italian designer Bruno Munari (first published in the early1960s), dedicate each verse to one of the three geometric shapes at the core of Safdie's gridded system.
Hey, I guess that makes us part of the project, too! We're glad to play our role. Belying its high concept, "Discovery of The Shape" is a sizzling side of NYC dance-pop, evoking that magic time in the late '70s when Downtown met Uptown. You will dance!
Carmelle and The Intro Factory will celebrate the single's release thus Thursday, April 28, at Lower East Side art-dive Beverly's Bar. The single is on sale now — name your price!
comments powered by