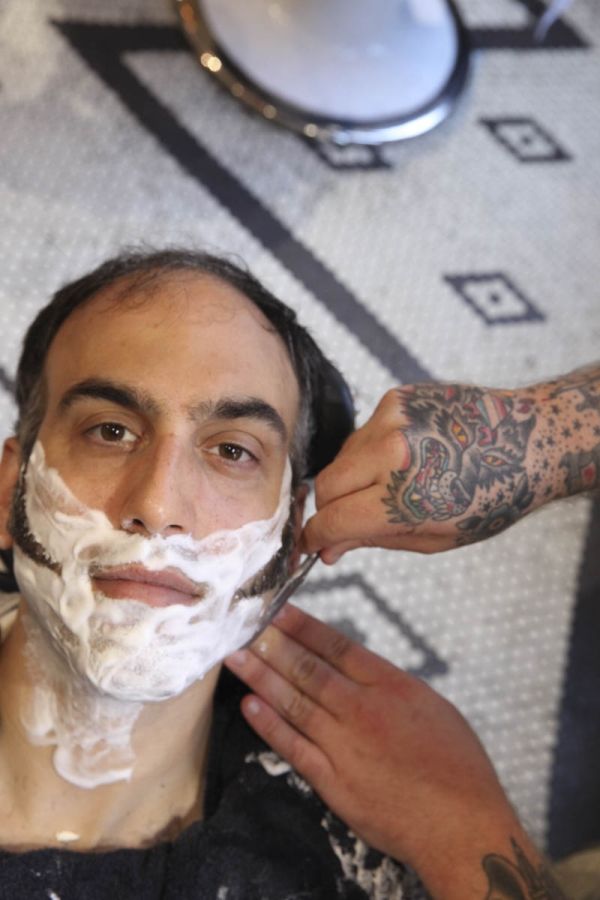 10 August 2017
Mike Flannery; Photo Credit: Mark La Rosa
Jersey City-based Mr. Flannery and His Feelings is the new music project of Michael Flannery. The band's debut album, Try Your Hardest, was released July 14 via Rhyme & Reason Records (Glenn Morrow's Cry for Help, pronoun, Red Baraat).
Though you might not know the name, there's a pretty good chance you're already familiar with Michael Flannery's sound and style. At the turn of the millennium, he was the guitarist, producer, and songwriter for Little T & One-Track Mike, an alternative hip-hop act that collaborated with Slick Rick. He has toured with OutKast and landed on MTV with the hit "Shaniqua."
As half of the Flannery Brothers, he's released three albums of award-winning and critically acclaimed children's music. He's scored independent films, lent his six-string skills to a panoply of New York and New Jersey groups, and produced work for a growing series of fearless, idiosyncratic acts, including Tris McCall, Somi, and Alicia Keys.
Born just outside of Long Branch to a musical family (his dad was a psychedelic rocker in the 1960s), Mr. Flannery has been chasing the brightly-colored butterflies of his imagination around ever since.
Try Your Hardest, Mr. Flannery's first album as a frontman and debut release for Rhyme & Reason Records, is a repository of everything he's learned in a lifetime spent on the creative edge of show business. The songs on the set reflect the breadth of his taste: here he pulls effortlessly and with equal confidence from new wave, punk, island music, reflective acoustic singer-songwriters of the '70s, exuberant electro-funk acts of the '80s, and the willfully obscure and quietly confrontational college rock of the 1990s.
The Big Takeover is pleased to premiere the unsettling video for "Embers of Dead Fires." The video focuses on a frantic, shaking scene in which Mr. Flannery—better known to many in music as Mike Flannery—attempts a magic trick that, should he fail, would lead to his death.
Trapped in chains and suspended over a pool of water, he puts his hands in the life of a masked woman, who continuously lowers him and brings him closer to being fully submerged. The scene, combined with a simplistic layering of Flannery's vocals and his Diamond Dogs -esque guitars, is incredibly suspenseful. You'll have to watch to find out what happens next…
Order Try Your Hardest Physical
and Digital
Spotify
Official Site
Facebook
Twitter
Instagram
comments powered by