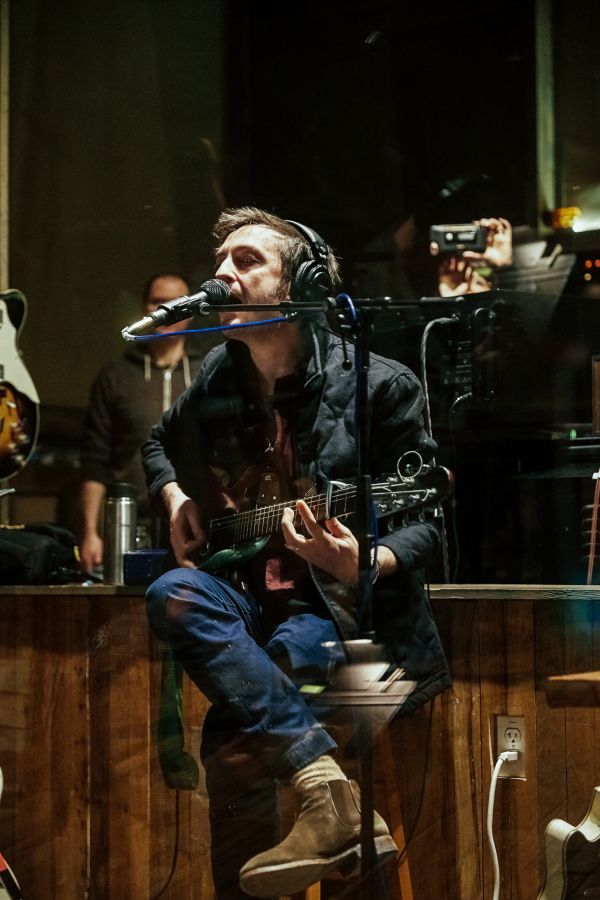 29 May 2017
Michael Sackler-Berner; Photo Credit: Michael Sackler-Berner
Singer/songwriter/guitarist Michael Sackler-Berner whose first album landed over 20 primetime TV placements returns with his first new solo music in nearly two years. The whimsical claymation video for the new track "Fantastical" has its worldwide premiere on The Big Takeover today. The danceable track is a departure for Sackler-Berner, who has previously come to be known for his intimate, Americana sound.
Sackler-Berner explains, ""Fantastical" is the first in a slew of tracks where the song dictates production to the extreme. As a demo, "Fantastical" leaned towards that funky, Minneapolis sound – Morris Day and the Time, or Prince – so we went all the way in that direction. I really don't care what genre or bin people put my music into anymore. My sound is my songs, so I just want to give each of my songs a chance to be its most fully-realized self. I'm treating them sort of like short stories. "Fantastical" is so unlike anything I've done before that for me it's almost like hearing someone else's record. All my new music is being produced that way and it's allowed me to get out of my own head and enjoy playback again."
The video was created by hand in Portland, Oregon by John David McGrew. "Fantastical" is produced by the Grammy and Oscar-Award-winning Leo Sidran and features The Hornheads, the horn section known for their work with the late, great Prince.
Michael Sackler-Berner's music has been lauded as "uplifting" by The Huffington Post and as "haunting, intense" by Guitar World's Acoustic Nation. The New York-based singer/songwriter/guitarist Sackler-Berner has had music featured in such hit television shows as Sons Of Anarchy, Nurse Jackie, and Netflix's' Bloodline. Sackler-Berner is also the frontman and rhythm guitarist for the popular, not-so-side project, The Slim Kings, featuring Liberty DeVitto (Billy Joel). He has played and recorded with such musical greats as Jim Keltner (George Harrison, John Lennon, Traveling Wilburys), Reggie McBride, (Stevie Wonder, Elton John, Rod Stewart) and Val McCallum (Jackson Browne, Willie Nelson, Bonnie Raitt).
Michael Sackler-Berner will release more new music by year's end.
Purchase "Fantastical" on iTunes
Listen to "Fantastical" on Spotify
comments powered by