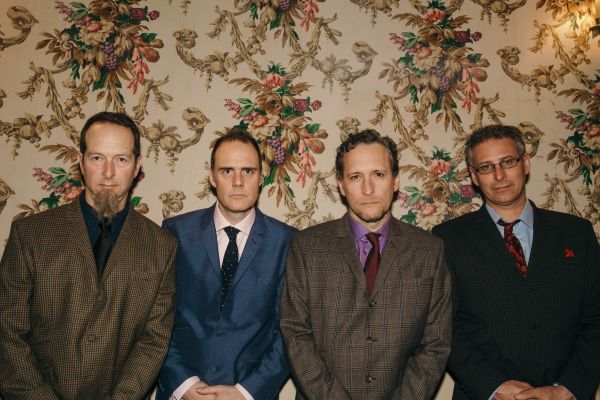 31 July 2018
The Mommyheads – Photo Credit: Kevin Condon
The Mommyheads are back with their first new release in six years, Soundtrack to the World's End. Out September 7th, it features thirteen new tracks from the long-running band.
Today, The Mommyheads share a video for their song "First Baby Born of Cosmic Rage," which closes the new album. The video features eerie, post-apocalyptic imagery to accompany the melodic, guitar-driven single.
Classic rock crunch, indie rock grit, and tuneful vocal exclamations with socially relevant lyrics punctuate the song, underlining the video's motif of its war 'n' destruction intro and then life continuing to grow up from the ruins.
The brainchild of Adam Elk, The Mommyheads formed in 1987 in NYC, put out a string of well-received albums in the '90s, and broke up in 1997, shortly after the release of their self-titled LP on Geffen Records.
The band's members went on to launch successful solo careers and other collaborative projects, with Elk becoming a TV commercial composer. It was in 2007, after reuniting for a show in memory of original drummer Jan Kotik, that The Mommyheads decided to re-form. Over the past decade, they've reissued some of their early albums as well as releasing new material. Their last release was 2012's Vulnerable Boy.
The band has a few US dates and some shows in Sweden coming up this fall, with their record release show being held at NYC's Rockwood Music Hall on October 6th (See Tour Dates below).
Soundtrack to the World's End will be released digitally and on vinyl.
Upcoming shows:
9/21: Beacon, NY at The Town Crier
9/29: Brooklyn, NY at Union Pool (w/ Jump, Michael Flynn)
10/6: New York, NY at Rockwood Music Hall (record release show) – tickets