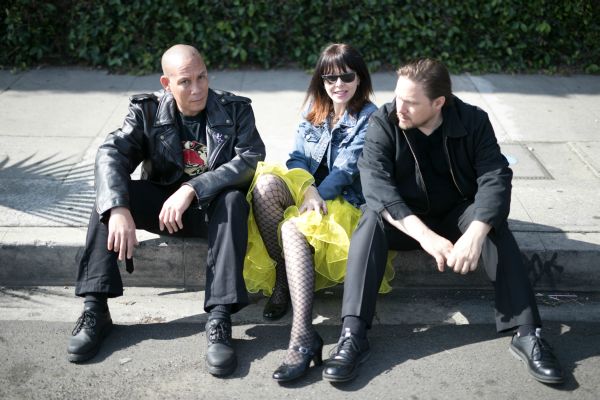 25 April 2018
Honeychain; Photo Credit: Mike Van Gorder
The Big Takeover is pleased to present the video premiere of "Goin' Through Your Purse" by honeychain, a power trio from Los Angeles and no stranger to The Big Takeover. Their last release, CRUSHED, produced by Kim Shattuck (The Muffs, The Pandoras) was #35 on Jack Rabid's Top 150 LPs of 2017 list (Issue 80), and their EP, FUTURA, was #37 on Jack Rabid's Top 40 (Issue 72).
Honeychain's cover of Material Issue's song "Goin' Through Your Purse" has been a staple of their live set for a number of years and a crowd favorite. The band decided to record it last year for the compilation, NEON MANIACS, released by Girlsville Records (US) and Nerve Centre Records (UK). The song was featured on beloved Los Angeles radio DJ Rodney Bingenheimer's last show on KROQ, before he joined Little Steven's Underground Garage on Sirius XM.
Recently filmed in honeychain's hometown of Los Angeles, the video for "Goin' Through Your Purse" was shot in a day and directed by the band members themselves. Soak up the sunshine as honeychain takes a stroll through the bright and colorful LA urban environment (and dynamically perform their gritty and rollicking cover song), from the concrete and graffiti of downtown to the natural hilltops offering a birds-eye view of the city.
Learn more about honeychain at their Website
"Goin' Through Your Purse" can be found at Bandcamp
comments powered by