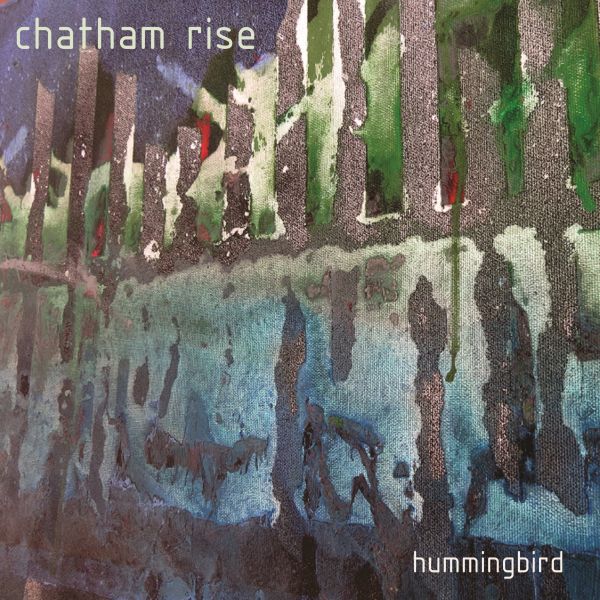 30 March 2018
Chatham Rise – "Hummingbird" cover art by Christian Dorey
Minneapolis, Minnesota shoegaze/psychedelic/space rock band Chatham Rise returns with the release of "Hummingbird", the first single from the band's upcoming album titled Meadowsweet, which comes out in late spring via Picture In My Ear Records.
Meadowsweet features guest performances on a few of the tracks from Deborrah "Moogy" Morgan, Helena Espvall, and Peter Anderson, with much of the recording and mixing taking place at Pearl and Blue Bell Knoll Studios in Minneapolis.
Chatham Rise has played shows with the Jesus & Mary Chain, LOOP, SPECTRUM, Black Mountain, Temples, Morning After Girls, Allah-Las, Besnard Lakes, Dead Meadow, The Warlocks, Crocodiles, Elephant Stone, The Stratford 4, and many more. The band has performed at the 2017 Milwaukee Psych Fest, the 2015 Desert Stars Festival, the 2013 Austin Psych Fest Pre-party, and the first Deep Heaven Now Festival in Boston and was 2014 SXSW Official Showcasing Artists.
The Big Takeover is pleased to premiere the gorgeous video for "Hummingbird". As the dreamy psych/space rock number unfurls, the cinematically shot video follow the flight of a hummingbird while showcasing beautiful moments in life. The images are rich and saturated in color and take the viewer into a breathtaking world a joy and connection that is sometimes hard to achieve during the daily grind. This is a video and song best savored during a quiet moment in order to immerse completely in its gently uplifting vibe.
On the live front, Chatham Rise will be supporting The Brian Jonestown Massacre on Saturday, May 12th at First Avenue in Minneapolis, Minnesota and Sunday, May 13 at The Majestic Theatre in Madison, Wisconsin.
Pre-Order Meadowsweet here and receive an instant download of "Hummingbird".
Facebook
Twitter
Instagram
Bandcamp
comments powered by