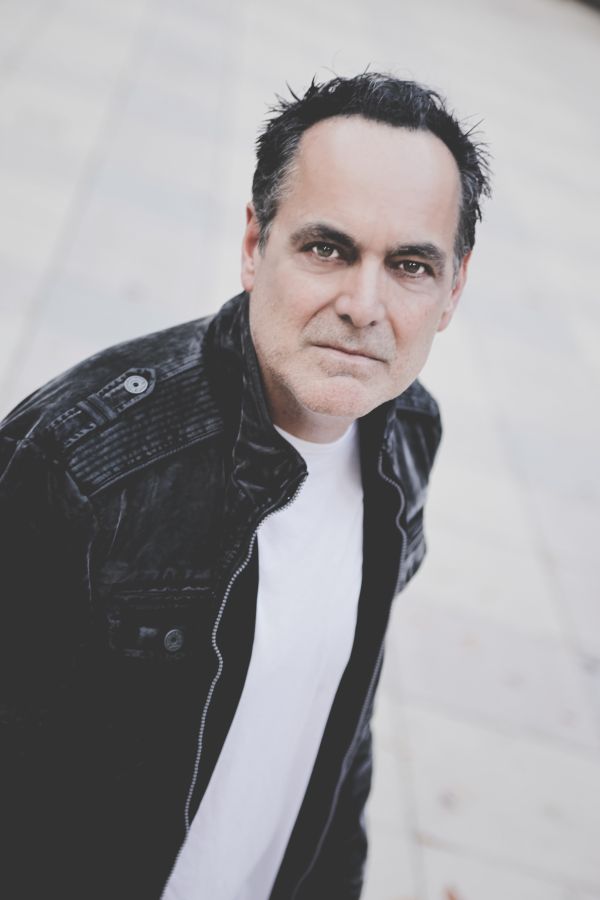 16 February 2018
Neal Morse; Photo Credit: Joey Pippin
Renowned singer-songwriter/multi-instrumentalist and progressive rock composer Neal Morse unveils his new solo album, Life & Times, today, February 16th, on Radiant Records via Metal Blade Records / SONY on all digital outlets, as well as CD and vinyl.
Morse, known as the founder of progressive rock band Spock's Beard and The Neal Morse Band, is widely recognized as one of the world's leading progressive rock ("prog") musicians. There is no doubt that Morse is a "big success," but his desire to move people through his music burns brighter than ever. Now in his mid-fifties and his children grown up, there is a sense on Life & Times that Morse is looking around and taking stock.
"I've come through a lot of difficult times and I'm in a fairly content place now," he says. "You can feel that on some of the songs." Much of this 'acoustic-orientated, singer-songwriter' album was written while he was travelling around the world on The Road Called Home tour in 2017, with some of the songs being inspired by the places he visited, while others are from spending time with his family.
Some of these slice-of-life portraits also resonate with other people's heartaches, such as "JoAnna," which focuses on Morse's son dealing with the loss of a relationship. The Big Takeover is honored to premiere the heartfelt and engaging video for this song today.
Born in 1960 to a musical Californian family, Morse played in many bands during his youth. He learned and mastered several instruments along the way. In 1995, he wrote and recorded The Light with his new band, Spock's Beard. It was an album grounded strongly in the then-unfashionable progressive rock genre. The album and title song became modern prog classics, and began to bring Morse and the band global recognition. In 2000, he also joined forces with Mike Portnoy (ex- Dream Theater), Pete Trewavas (Marillion), and Roine Stolt (The Flower Kings) to form Transatlantic, a prog supergroup that went on to win the PROG Magazine Award for "Album of the Year."
Morse's solo work has focused almost entirely on music with a strong message of redemption, beginning with 2003's Testimony – two-disc musical account of his spiritual journey – and most recently with The Neal Morse Band's PROG Magazine Award nominee, The Similitude of a Dream, based on John Bunyan 's classic allegory, The Pilgrim's Progress.
In touring news, Morse is hoping to move more people with these songs at some "absolutely solo" shows in cafes and small venues throughout the U.S. and Europe this year. Check out Neal Morse at the following tour stops (with more dates to be added in the coming weeks on his official website):
DATE CITY VENUE
Tue 2/20 Boston, MA Club Passim
Thu 2/22 Sellersville, PA Sellersville Theater
Fri 2/23 New York, NY The Cutting Room
Sat 3/17 Denver, CO The Soiled Dove
Thu 3/22 Decatur, GA Eddie's Attic
Fri 3/23 Charlotte, NC The Evening Muse
Wed 3/28 Mesa, AZ Make Weird Music HQ
Fri 3/30 Whittier, CA Whittier Theater
Tue 4/3 San Francisco, CA Hotel Utah
Thu 4/5 Portland, OR The Old Church Concert Hall
Fri 4/6 Seattle, WA The Triple Door
Thu 4/12 Evanston, IL Space
Fri 4/13 St. Louis, MO Blueberry Hill Duck Room
Sat 4/14 Milwaukee, WI Shank Hall
Wed 4/18 Quebec City, QUE. TBA
Thu 4/19 Montreal, QUE. TBA
Sat 4/21 Toronto, ONT. The Great Hall
Website
Facebook
Twitter
Instagram
YouTube
Radiant Records
comments powered by