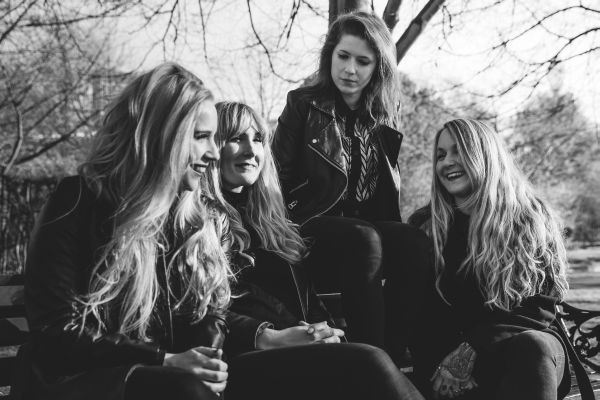 23 October 2017
The Franklys; Photo Credit: Del Bremner
Comprised of two members from Sweden and two from England, indie rock band The Franklys have created something unique, commonly described by themselves as "frenetic garage rock with heavy and psychedelic overtones." But don't fool yourself by assuming this is just another band on the London rock scene.
The Franklys have built a reputation for themselves as one of the most exciting live bands on the London circuit and beyond with relentless touring across the UK, Europe, and America the past couple of years. They are best known for being a band that can't be pigeonholed, and have proved that by making festival appearances at both Isle of Wight 2015, Download Festival 2016 and Rebellion Festival 2017.
May 2017 saw the release of their debut album Are You Listening?, which received praise from publications such as Louder Than War and Vive Le Rock, as well as radio stations such as BBC 6 Music.
The latest single to be released off the album is "Keeper", a dark number with a haunting bass and drum intro executed by bassist Zoë Biggs and drummer Lexi Clark. The song slowly builds into an upbeat chorus and brings out some heavy guitar-riffing from Fanny Broberg along with some serious cymbal bashing. The vocals, which start off merely as a whisper, soon transform into howls where Jennifer Ahlkvist declares she will keep him, her, or even it, for herself.
The music video for "Keeper", which gets its US premiere here, alternates between dynamic black 'n' white performance footage and clips of the band members done up in blacklight fluorescent paint.
Immerse yourself into the mad and peculiar world of The Franklys. You just never know what you're gonna get.
Official Site
Facebook
YouTube
Twitter
Instagram
comments powered by