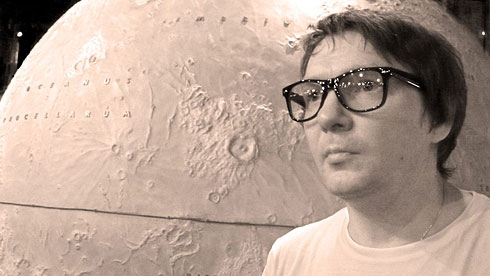 31 July 2014
In a collaboration tragically ironic in light of recent events in Europe, Moscow, Russia's Sounds of Sputnik (a/k/a Roma Kalitkin), has paired up with Canadian-Ukrainian duo Ummagma (formed in Moscow in 2003) for his debut album, New Born. The two co-wrote and produced "New Born," with vocals by Ummagma's Shauna McLarnon and Alexx Kretov.
Lovers of melodic dream pop, post-rock and shoegaze will find much to adore, while the evocative street scenes in and around Red Square will hopefully remind all of us that there are fellow humans on both sides of the political divide.
New Born also features drummer Graham Bonnar (Swervedriver/ Brian Jonestown Massacre), as well as remixes by OMD drummer Malcolm Holmes and psych rock producer Fran Ashcroft (Damon Albarn, Lords of Acid), Russian producers Morozov and Oleg Mezherovsky, and Brazil's Mind Movies. The album will be released August 25 on the U.K.-based Ear To Ear Records label.