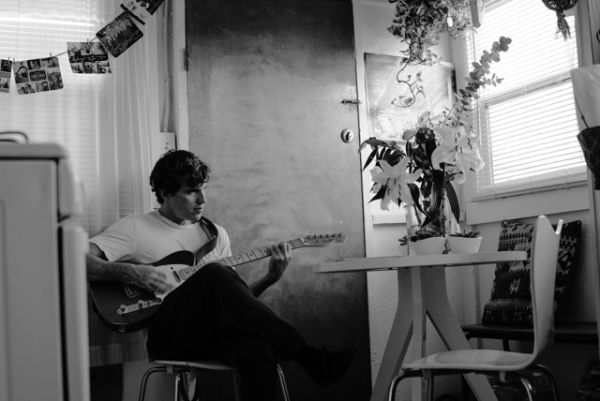 26 July 2017
Coastal Clouds; Photo Credit: Jon Danovic
Coastal Clouds sounds exactly like the name sounds – a west coast, summertime feel that's both reminiscent and soul soothing. This Los Angeles resident channels the California dreamer into his new single "Nothing to Hide".
This track sounds like a summer's day cruising down the Pacific Coast Highway, but delves deeper into the hardships of living in LA. Some sweet guitar licks, a simple drum beat, and sincere lyrics make for the perfect easy listening tune.
After a successful release of his EP Nothing to Hide, Coastal Clouds brings us this hazy, washed out, and summertime feel video for this track. Set in the heart of Venice Beach, CA, Coastal Clouds embraces the simplest things in life and gives us an introduction to his project through this "day in the life" video.
The artist reveals, "The video for "Nothing to Hide" is set where I was interning and working during the first few years that I was living in Venice, California and it is the portrayal of the mind's sensory overload when moving to such a weird city. If you can filter out the sound , air, and light pollution in this place and look hard enough, there is some inspiration to be found where you least expect it…"
Official Site
Facebook
Twitter
Instagram
SoundCloud
comments powered by