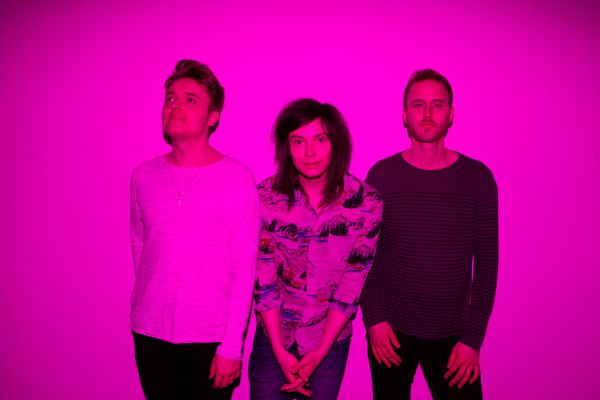 20 October 2017
The Yada Yada Yadas; Photo Credit: Daniel Stark
The Yada Yada Yadas are a recently formed County Durham, England-based alternative rock band that have truly mastered the craft of writing beautifully glossy pop songs, and burying them deep beneath piles of dirt, feedback, and uncompromisingly creamy fuzz.
Influenced by bands such as Pavement, Neutral Milk Hotel, and The Flaming Lips, it's clear to hear the noisy alternative U.S influence upon the songwriting of vocalist and guitarist Mark Owens. This Influence runs deep into the band's identity, transcending just music, visible in everything from the Seinfeld -inspired band name, through to the lyrics of the band's debut track "Oceans", which playfully references Bill Hicks during its 3 minutes of anti-summer fuzz.
Lyrically and musically, the band are obsessed with the idea of letting the listener dig through the messy surface of noise, to discover the simplicity of the pop gem that lies within each track for themselves.
"Oceans" provides an opportunity to glance for the first time into The Yada Yada Yadas upcoming EP Way…No Way…' via Silent Kid Records. There's a beauty in opposites and the band is builds music that is both pragmatic and ethereal, leaving you wanting more… It's a love letter and a break-up in 3 minutes, leaving many questions unanswered…
The Big Takeover is pleased to premiere the video for "Oceans", shot by London-based director Kyle Macfadzean, which was visually inspired by the 1969 movie Midnight Cowboy. The ideas presented in the video reflect the mood, and purpose of the music. Swallowed by time, and traversing an unchanging, dying landscape, our western friend searches for a new tomorrow that looks just like yesterday, drowning in oceans of the past.
comments powered by