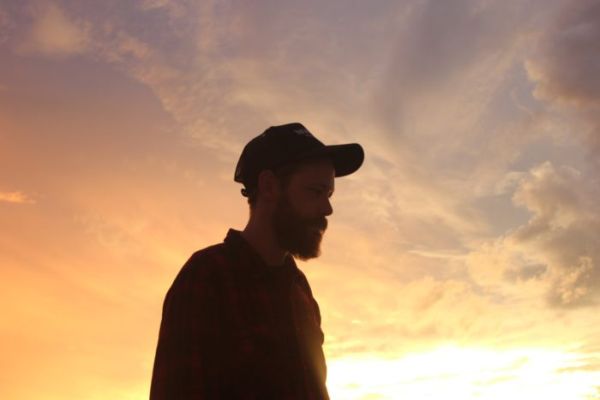 27 October 2017
Bad Galaxy; Photo Credit: Mike Abiuso
A strong penchant for candid lyrics and catchy melodies runs through the bedroom-pop recordings of Brooklyn-based singer-songwriter Alexis Pastuhov.
Recently assuming the moniker Bad Galaxy, Pastuhov views this shift in identity like a rebirth and, at its deepest level, marks the start of a creative evolution and a re-visioning of the self. Yet Pastuhov's new self-titled album, which was released two weeks ago, is still undeniably Pastuhov.
The arrangements are more ambitious than on past releases, yes, and the production more nuanced, but in many senses, Pastuhov picks up right where he left off with 2013's Murder Your Darlings. Sure, that LP was a more 'guitar-forward' style album, whereas Bad Galaxy seeks to differentiate itself through the exploration of electronic textures, but the dynamics and lyrical sentiments are similar and the impassioned vocal performances and stacked harmonies certainly hark back to past releases.
Pastuhov explains, "I really wanted to make an album that people could listen to over and over again, and still discover something new in each song. Every subtle texture, every word and every little musical nuance is there for a reason, and a lot of the material on the album seeks to set a tone or a vibe rather than tell a straightforward story. A lot of my past albums were more focused around a clear narrative structure, whereas this album in some regards is more cryptic, experimental, and open to interpretation."
The Big Takeover is delighted to premiere Pastuhov's live acoustic version of "Prosperous Sun", exclusively filmed by Mike Abiuso for The Big Takeover on a rooftop in Brooklyn, against a cloudy fall-season sky and a cityscape vista. This stripped down version of the song reveals its lyrical power and catchy composition, capped off with Pastuhov's emotive vocals.
Purchase Bad Galaxy at Bandcamp
Facebook
Instagram
comments powered by