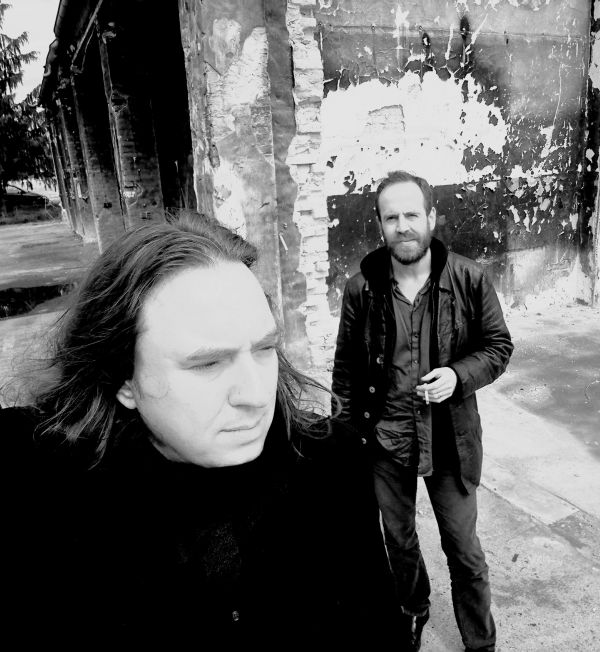 15 June 2017
Quaeschning & Schnauss; Photo Credit: Thorsten Quaeschning
Pure Berlin-school bliss from synthmeisters Thorsten Quaeschning and Ulrich Schnauss, new album Synthwaves pays homage to the masters of the past, yet feels fresh and enchanting. Crisp, interlocking patterns are modulated and mutated with mathematical precision into eight pieces of pristine, post-kosmische sounds to float away to.
During two intense weeks in Berlin, Quaeschning and Schnauss – both students of the great, late maestro Edgar Froese – locked themselves in a studio full of vintage synthesizers, analog sequencers, and drum machines The result is a gorgeous set of purely electronic music. As the title suggests, a bit of tongue-in-cheek playfulness was
allowed during the process – however, all of these pieces sparkle with real emotion and warmth.
As with the finest Tangerine Dream soundtracks, it's the kind of music that paints vivid pictures on the canvas of the listener's mind: synth plucks hang in the air like glaring neon in metropolitan dusk, and zero-gravity pads hover like ghostly morning mist travelling over empty coastlines. Poly-rhythmic patterns are allowed to build – slowly but
steadily – bar after bar, until synth-Satori is reached. By the time the last track on this album runs out, it's obvious these two producers have themselves become masters of their craft.
Synthwaves will be available on CD and limited vinyl via Azure Vista Records, June 30th. Digital download via Pedigree Cuts.
The Big Takeover premieres the hypnotically entrancing and nocturnally reflective video for "Rain on Dry Concrete", which was produced by Nat Urazmetova and filmed in Kuala Lumpur, May 2017.