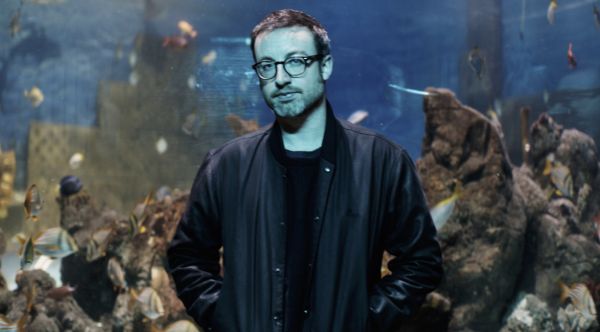 11 May 2018
Duncan Lloyd; Photo Credit: Steve Gullick
Duncan Lloyd (of Maximo Park) shares his new video "Really" today via The Big Takeover. The video is inspired by Jim Jarmusch's Stranger Than Paradise, linking the song's minimalist air and out-of-body plot with solid songwriting that's unsurprising coming from the man behind the music of many of Maximo Park's best loved songs from 'Books From Boxes" to "Going Missing". Recorded in Newcastle as a live studio take with Tom English (Maximo Park) joining on drums, the track is one of the most emotive songs from Duncan Lloyd's recently released solo album IOUOME, which is out now.
Duncan Lloyd is probably best known as the guitarist and musical driving force behind Mercury Music Prize nominated Newcastle (UK) band, Maximo Park, but Lloyd's frenetic outpouring has also seen him busy with various projects including Decade In Exile, Nano Kino, experimentalists Res Band, and solo work under his own name. It is his solo work which now calls for our attention, with the release of new album IOUOME.
On an album about surviving change, detailing the effort to escape self-destructiveness, division and the inevitable breakdown of certain relationships, it's starkly personal, each insightful tale woven with defiantly buoyant melodies.
Talking about the LP, Lloyd comments, "These songs come from a more personal perspective and it's fair to say there is a lot of longing in them." There is a quality that seeps through the foundations of IOUOME; Lloyd's voice has a tactile warmth, weaving around deftly self-produced music, as if through his own nocturnal metropolis.
Website
Facebook
Twitter
Instagram
SoundCloud
comments powered by