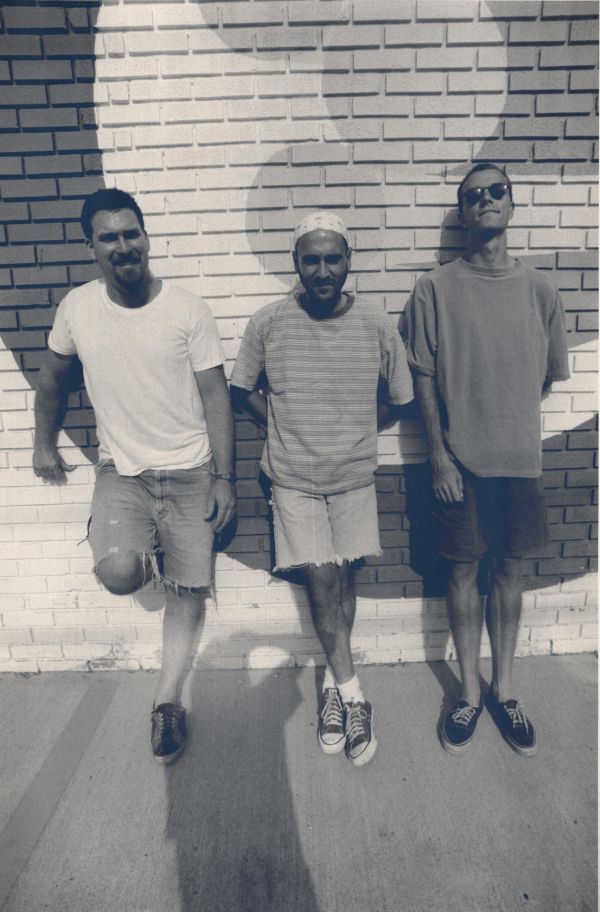 21 March 2018
For Against; Photo Credit: Tom Dingman
Record label Saint Marie is reissuing three albums and other merchandise from '90s post-punk/alt-rock band For Against via PledgeMusic. Nineties masterpieces Aperture, Mason's California Lunchroom, and Shelf Life are set to appear on vinyl and CD.
Each record has been fully remastered and includes updated and expanded artwork. These three records are some of the hardest of the For Against library to find on CD (sometimes requiring over one hundred dollars to purchase) and have never been issued on vinyl.
Saint Marie decided to offer these reissues via PledgeMusic in order to more easily offer a variety of materials beyond the albums themselves. There are autographed items, one-of-a-kind silk-screened posters, T-Shirts, test pressings, and much more to be found.
In addition to these amazing items, Saint Marie takes you through the reissue process every step of the way. See behind the scenes with the artwork reconstruction, layout decisions, test pressings, etc. All you have to do to get the behind the scenes access to these items and more is to pre-order any exclusive item.
There is also an exclusive compilation of Saint Marie artists that might just include a surprise or two that comes with every pledge. The bigger the project becomes, the more the label can offer and the more special the reissues can be.
Find out more at Pledge Music
The Big Takeover is pleased to premiere a newly created video for For Against's tune "Seesick." It was crafted by Saint Marie Records owner (and member of dream-pop band Loveblind) Wyatt Parkins, who had this to say about the video: "I made the video myself, as I do many of the videos on the label. The video was made using old band footage, tons of stock footage that I manipulated, blended, added effects to, etc. I was able to construct something that I believe captures my vision of the band, the song and that time period."
For Against Website
For Against Facebook
Saint Marie Website
comments powered by