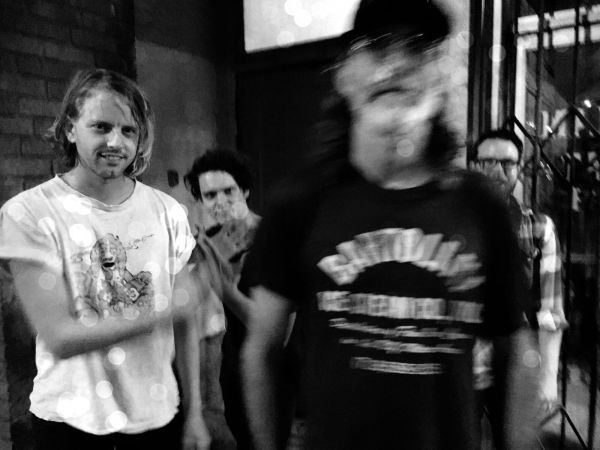 23 March 2017
King Ropes; Photo courtesy of King Ropes
Indie garage-rock band King Ropes unearthed its latest album, Dirt, this past January. The Montana-based act is led by guitarist Dave Hollier and Dirt is the product of his journey across the span of the United States before bringing him back in his home state of Montana.
The album began in Hollier's long-time home of Brooklyn, where he began cutting tracks with drummer Konrad Meissner (Katy Perry, Matt Nathanson). Hollier took the project with him during a brief stint in Los Angeles, where he continued recording with some West Coast players. Now settled back in Bozeman, Montana, King Ropes has evolved into a five-piece with the addition of kindred spirits Dylan Treleven (Silver Dollars, Oberhoffer, Widowspeak) on bass and guitars, Ben Roth (Oberhofer, BOD, EZTV) on guitars, and Adam Wolcott Smith (Zen Mother, the Growlers) on guitars and keyboards.
Hollier notes, "I'm interested in the contrasts between urban and rural, eastern and western, sophisticated and raw, sweet and bludgeoning. People think it's weird, a kid from Montana to move to New York in the '80s. NY was pretty gnarly then, but those two extremes define who I am, and I think that this music reflects that."
"Shovel and a Pickaxe" exemplifies Hollier's vivid songwriting and the band's infectious punch, maintaining a gritty, organic vibe that underlines the album's title. Meanwhile, in the video, Hollier isn't afraid to get his hands dirty, digging in the earth with a shovel, swinging a pickax, and flipping a hammer in the air before finally picking up and playing an electric guitar.
Official Site
Facebook
Bandcamp
comments powered by