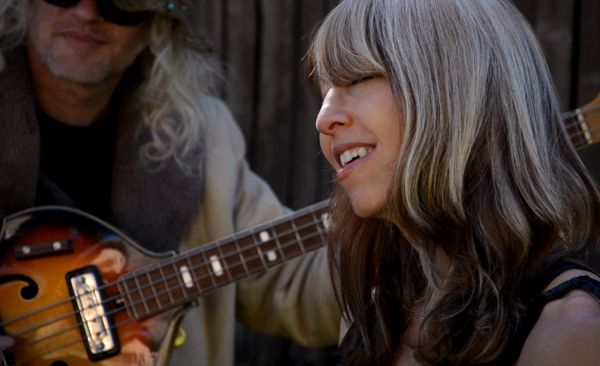 30 January 2017
Allyson Seconds; Photo Credit: Beehive Records
The Big Takeover premieres a new video for "Sun Don't Shine", a cut off the recent album Little World by Allyson Seconds. Allyson is based in Sacramento, CA and is married to Kevin Seconds of the band 7 Seconds.
Allyson Seconds album, Little World came out on Beehive Records on Oct 21st. It's classic California pop, gorgeous harmonies, textured arrangements with an organic sound and a sense of joy. The album is written and produced by international pop whiz kid, Anton Barbeau and features Barbeau, as well as musicians such as Colin Moulding (XTC) Kimberley Rew (The Soft Boys), Bevis Frond, and the late Scott Miller (Game Theory, The Loud Family), among others.
Little World is Allyson's second album following her 2009 debut, Bag of Kittens, which was also written and produced by Anton Barbeau.
Barbeau reveals some details about the video shoot for "Sun Don't Shine" which recently featured on NPR's Fresh Air: "While Allyson is very clearly, in her very low-key way, the star here, we'd like to mention that "Sun Don't Shine" features the rather rocking backing of the Bevis Frond, with Michael Urbano (Todd Rundgren, Neil Finn, John Hiatt) on drums. As the song's writer/producer, I also contribute unwanted bongoes and always-appreciated Wurlitzer. Now, Urbano and the Frond weren't able to appear in the film, but we hope you don't mind our welding-helmet-wearing surrogate doing his best Trio -meets-the Residents impression."
comments powered by