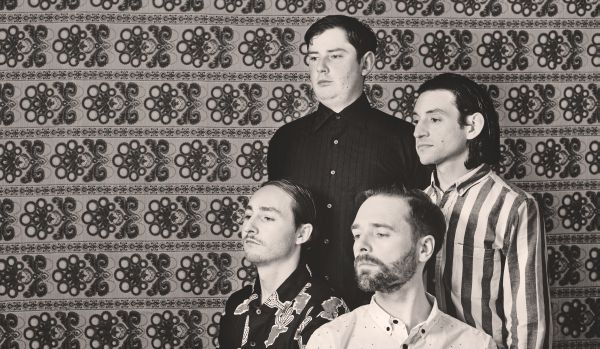 17 April 2018
Wylderness; Photo Credit:Kristen McTernan
Wylderness have released their self-titled debut album on 23rd March via Succulent Recordings. The LP has gained huge acclaim from the likes of Huw Stephens, Steve Lamacq, Clash, Dork, Drowned In Sound, and more. Chet, Phil, Marz, and Oli's blend of pop and shoegaze sits comfortably next to contemporaries such as DIIV, with clear echoes of My Bloody Valentine and Ride to be found within their wall of guitar fuzz.
The album was produced by Rory Attwell (of Veronica Falls, Telegram, Palma Violets fame) at the Light Ship 95 studios. The studio is unique – in that it's a boat – permanently moored at Trinity Buoy Wharf, East London. The process was "quite the experience" as the boat would rock back and forth against the rocks during recording.
The band have performed at Swn Festival and supported acts such as Pinkshinyultrablast and Acid Mothers Temple. There has also been significant radio and press support and their debut London date is set to be announced soon.
The Big Takeover is pleased to premiere the video for the expansive, dynamic, and uplifting psych-rock song "Sunography." The video explores dessert territory in all its mystery, menace, and beauty. Wide open skies, dry, cracked earth, and bleached animal bones are artfully shot and sometimes edited into dual images on the same screen. The split-screen merges panoramic views, changing the way the landscapes can be viewed. It's a video, and tune, that's ripe for the summertime.
Website
Facebook
Twitter
Instagram
comments powered by