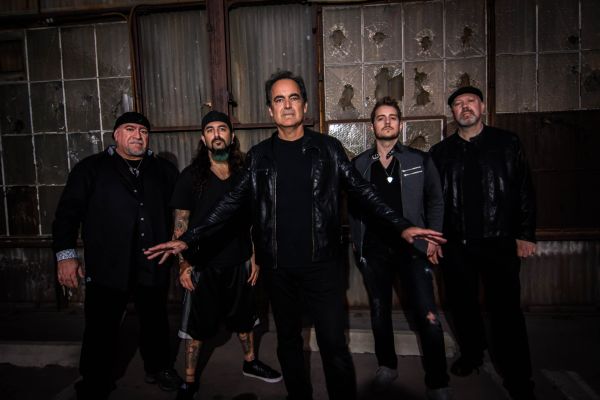 10 March 2017
The Neal Morse Band; Photo Credit: Robert Smith
Hot on the heels of 2016's most acclaimed progressive rock release, The Similitude of a Dream, The Neal Morse Band announces the massive live release of a once-in-a-lifetime concert event: Morsefest 2015 on March 24 via Radiant Records via Metal Blade Records / SONY. The performance will be available on 2 Blu-Ray or 2 DVD and 4 CDs.
At the center of the performances is The Neal Morse Band (singer/guitarist/keyboardist Neal Morse, drummer Mike Portnoy, bassist Randy George, keyboardist Bill Hubauer, and guitarist Eric Gillette). Free from the constraints of studio recording deadlines, Neal Morse added any instrumentation he imagined, including live strings, a 5-piece horn section, and a 14-piece choir (in addition to background singers, and the vocals of the band).
Over two nights (one on each video disc) in 2015, they perform new arrangements of material from Morse's career. The two concerts span over five hours, venturing beyond the studio versions they're based upon. In addition to complete performances of the Sola Scriptura and Question albums, there are songs from Spock's Beard (featuring guest Nick D'Virgilio), Transatlantic, and many surprises, including performances with guitar legend Phil Keaggy.
Accompanied by extravagant visuals, including three video screens and live dancers, Morsefest 2015 is the most massive live release of Morse's career. Morse enthuses, "Morsefest 2015 was absolutely incredible for me! It was definitely a peak experience in my career, and I think the DVD and Blu-ray are among the finest we've ever produced."
In addition to both concerts, a one-hour documentary puts audiences behind the scenes for this epic event. Featuring candid moments from the band, other musicians, and crew, it's an engaging glimpse into the whirlwind staging of this event.
Morsefest 2015 happened only once. Viewers can now experience it any time, with stunning visuals and audio fidelity.
Audiences can also hear the next chapter of The Neal Morse Band, performing The Similitude of a Dream in its entirety, across Europe and selected world locations throughout the spring.
The Big Takeover is proud to premiere the The Neal Morse Band's live performance of "The Grand Experiment" from the Morsefest 2015 DVD:
Official Site
Facebook
Twitter
Instagram
Youtube
Pre-Order at Radiant Records
Digital downloads of the music portion will be available from Radiant Records in uncompressed audio, as well as on iTunes.
comments powered by