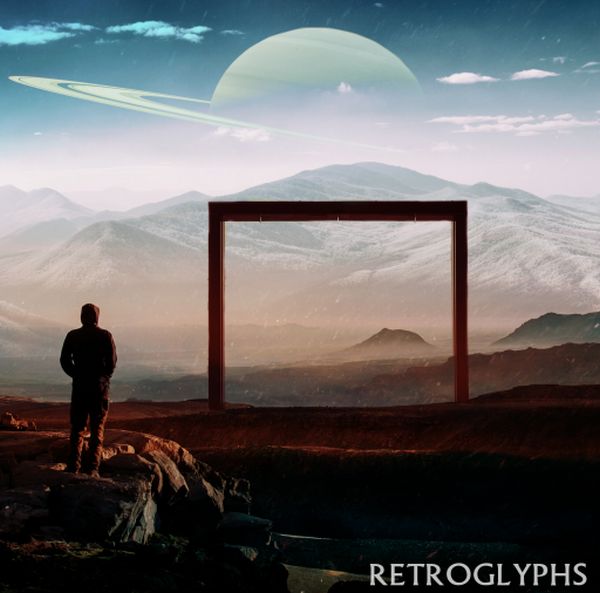 25 October 2017
Retroglyphs; Album Art: Cory Hernandez
The South Jersey-based retro-wave project Retroglyphs will be releasing a deluxe edition of their 2017 self-titled debut through Pyrrhic Victory Recordings this December. To celebrate the release, the band shot this new video for their single "The Noose", which The Big Takeover is excited to premiere here.
The deluxe edition of their record will feature all 10 original album cuts as well as bonus tracks, including remixes of their songs by several international synthwave producers. The band has already sold out of physical copies of their self-released debut, and have now teamed with Pyrrhic Victory to re-release an extended version of the album.
Retroglyphs launched in October of 2016, and started as the '80s-inspired project of Frank Cervantes (lead vocals, guitar, keyboards, production) and Josh Dowiak (vocals, bass, keyboards, production), who had previously teamed up in the Philly-area rock band, The Once Was. The live band includes multi-instrumentalists Matthew Wood and Joshua Holland (primarily playing keyboards and drums, respectively).
The band was first introduced to the synthwave scene when the popular synthwave curators NewRetroWave added their song "The Noose" to their WeRuleNation channel. The band continued to premiere songs and gain international attention up until the release of their self-titled debut last May. Following the release of the album, the band teamed up with Pyrrhic Victory Recordings to release a limited 7" lathe-cut of their single "One More Kiss."
Seeking to capture the allure of the '80s, the band cut up obscure clips of '80s commercials and projected them onto themselves to create the images seen in this music video. Retroglyphs music is heavily influenced by New Wave, '80s pop, and '80s movie soundtracks and it, like, totally rules!
Tour Dates
October 27 – Homegrown (Newark, DE)
October 28 – Brickwall (Burlington, NJ)
November 18 – Coconut Grove (National Park, NJ)
December 9 – Kung Fu Necktie (Philadelphia)
Official Site
Bandcamp
Facebook
SoundCloud
comments powered by