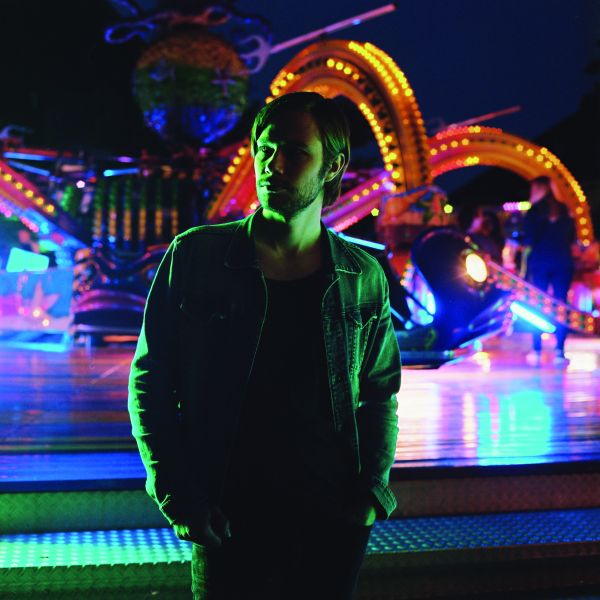 2 July 2018
Kim Janssen – Photo Credit: Isolde Woudstra
Kim Janssen was born in The Netherlands but raised in Bangkok, Phnom Penh, and Kathmandu. His music could be categorized as pop. It swings in tone from dark to blinding technicolor, with glossy synths, huge orchestral arrangements, and Kim's warm, wistful vocals – at times a Bill Callahan-esque croon, at times a soaring falsetto. Dark strings and steel swells surround hushed ballads and bursts of maximalist pop, as Kim threads memories of Loi Krathong nights, earthquake drills, and political turbulence into a domestic landscape of front yards, birthday parties, and Chinese restaurants.
Kim Janssen released his album Cousins last year, which was recorded across several years and studios, and features contributions from Marla Hansen (Sufjan Stevens, The National) and Eiríkur Ólafsson (Sigur Rós) and was mixed by Chris Coady (Beach House, Future Islands) and mastered by Greg Calbi (Blood on the Tracks, Graceland). Kim Janssen's songs have over 8 million streams on Spotify and the album and his live shows were very well received.
Last year Kim Janssen recorded a new version of the song "Tors", exclusively for the Japanese release of his album Cousins as a bonus track. He has been performing the song on stage, but this version has only been available in Japan until now. To celebrate his upcoming tour in Japan, he releases a new video for "Tors'" and The Big Takeover pleased to host its US premiere here.
The black and white video finds Kim leaving a bar in Amsterdam, then cycling all through the city and taking trains until, at the break of dawn, he reaches the tip of a strange island. There's a clash of cultures and stories here with the lyrics painting a penultimately British landscape of ceilidhs, goyals, and tors while the video shows a classic portrait of Amsterdam and the Japanese translation of the lyrics in full color, making you think of a Japanese karaoke video.
This fall Kim Janssen will go on tour through Japan for the first time, playing the following shows:
27/09 Grapefruit Moon, Tokyo Sangenjaya
28/09 Grapefruit Moon, Tokyo Sangenjaya
29/09 Shibuya Showcase Festival, Tokyo Shibuya-ku
30/09 Marz, Tokyo Shinjuku
Facebook
Instagram
Twitter
Website
comments powered by