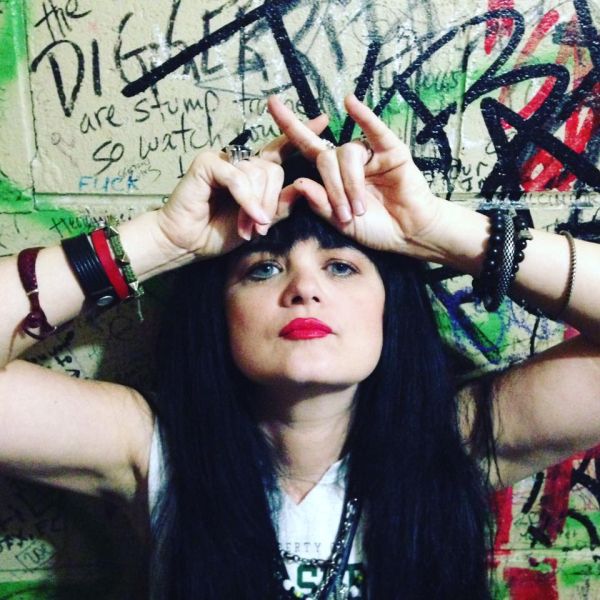 20 April 2017
Shellina Ryals of Cavalen; Photo Credit: Jesslyn Parmley
Birmingham, Alabama lays claim to a vibrant, complex cultural history. While rock 'n' roll has always had its place in the Magic City, its influence has paled in comparison to its hard-hitting neighbors in Southern powerhouses like Nashville and Memphis—until now. Cavalen has just graduated from the riff-heavy, soulful school of hard rock, and now they're primed to break out in a big way.
The hellraisers in Cavalen spent years individually honing their craft, before coming together more or less unexpectedly in 2014. Vocalist, Shellina Ryals is joined by guitarist Steven Ryals, guitarist Jesslyn Parmley, and new drummer Will Drake for their current line-up, with Shellina also handling the lion's share of the lyrics.
Cavalen's potent lyrics are as raw and compelling as their bluesy, distorted, garage-tested riffs and Shellina's husky, powerful vocals are an obvious focal point in the band's sound, holding court amidst the razor-edged rock riffs and insistent percussion. Cavalen's grungy, soulful, gritty rock 'n' roll anthems hit your ears and grab hold. With fire in their bellies and love in their hearts, Cavalen are excited to hit the road throughout 2017. They've already been racking up kudos for their hot, sweaty, loud live shows.
The Big Takeover premieres the video for the cut "Viva Adore." As Cavalen explains, "Viva Adore! Somewhere in a moment one can chose between a lover or a love. It IS a gamble, yet it is always a choice. Seeking a lover gives one the power and the control. Love often laughs at our plans and schemes to avoid its return. "Viva Adore" is the realization that the lover has become loved. It's a submission to indulge in the defeat! ."
The band continues, ""Viva Adore" is a wink and nod to the inner workings at play between our rational and irrational selves. The life goal being total harmony between the two. However every once in awhile both sides need to raise a little hell and take destiny into your own hands. The struggle comes when it's time to close down the party and balance the ship again! "
comments powered by