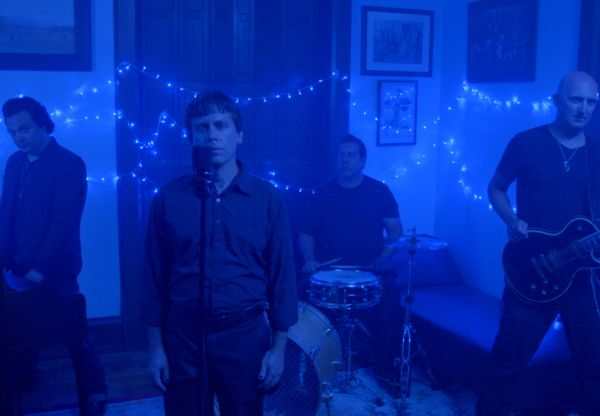 16 August 2018
SPIN – Photo Credit: howsaboutNOW? Records
Philadelphia-based rock band SPiN have established themselves through touring, licensing their songs to TV/film, charting on hot AC radio, a #1 song on iTunes Charts, lots of blog buzz, and even a viral video. But now the band is rolling the dice and changing their formula on their first full length album in years.
Their new single, "What's It Gonna Take," is the first release from the upcoming album Make Me Move. A distinctive departure from their currently trending YouTube video "Zombie Girl", which has over 7.6 million views at press time, this new album embraces the pop/electro side that the band, perhaps, never knew they had.
Early in the writing process for the new album, the band was confronted with daily visits from the Philly PD who continually issued fines and eventually shut them down in favor of a new disgruntled neighbor who had a proclivity for complaining about the volume next door. Drummer Lou Chudnofsky says, "It'll take a lot more than the cops and one a**hole neighbor trying to run us out of our studio to stop us from making music!"
The bright, upbeat "What's It Gonna Take" sidles up with smooth dance-pop moves, hitting with a cool funk-pop rhythmic groove, upbeat ticking percussion, crisp handclaps, and joyfully engaging vocals.
The music video for "What's It Gonna Take", which The Big Takeover is highly pleased to premiere here, is a visual love letter to the band's hometown of Philadelphia. It features an entourage of Philadelphians dancing in a myriad of personal styles, as well as the band itself performing enthusiastically, all around the city
"What's It Gonna Take" is available for download with pre-orders of the album. The full album, Make Me Move, drops on Friday, August 31st.
Website
YouTube
Facebook
Instagram
Twitter
comments powered by