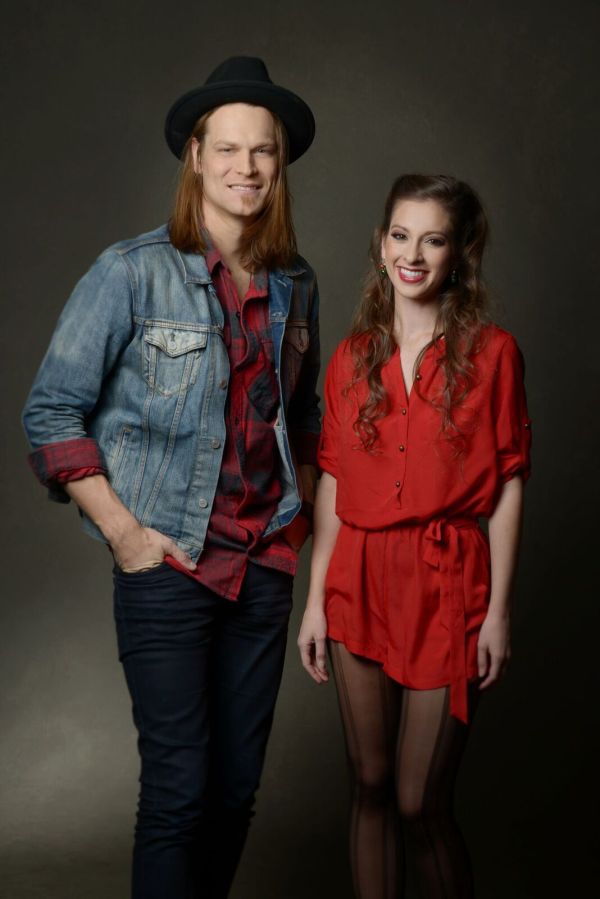 6 December 2016
Shane Henry and Maggie McClure; Photo Credit: Chris Jensen
Oklahoma-raised, LA-based singer-songwriter collaborative duo Maggie McClure and Shane Henry brings some Christmastime cheer on the holiday themed song "When I'm Home", performed live at Rockwood Music Hall on piano and cello with McClure on lead vocals and Henry adding back-up vocals.
McClure (pianist) and Henry (guitarist) are talented and accomplished artists in their own right. McClure has released three albums, her latest being Time Moves On, a chronicle of her move from Oklahoma to California. She has placed her compositions in numerous TV shows like Cougar Town and The Real World, as well as in films. McClure sings on Freeform's The Mistle-Tones and Disney's Violetta. She has performed over 1K shows in over 40 states, recently opening for Sara Bareilles, Alicia Witt, and Tony Lucca. McClure also had the privilege of singing the National Anthem at an NBA playoff game in Oklahoma.
Henry immersed himself in music and performance at a young age, opening for the legendary B.B. King on his 30-date Festival Tour when only 19 years old. Henry has placed his arrangements in various TV shows, including Running Wild with Bear Grylls, and in films as well. He signed to noteworthy indie label Shanachie Records, home of renowned Double Trouble (Stevie Ray Vaughan's band) and Kenny Wayne Shepherd. Henry released his blues-soaked Deliverance album before evolving into a style that incorporates rock, soul, and pop. His latest album, Light in the Dark, was released this fall and he has opened for acclaimed artists such as Etta James, The Neville Brothers, and Jonny Lang.
Maggie McClure and Shane Henry write, record, and tour together often and have been featured on such high profile media outlets as CNN, Huffington Post, MTV and CBS. The dynamic duo has performed hundreds of shows together, including their performance of the Official Holiday Halftime Show and the National Anthem at Madison Square Garden for the NY Knicks in December 2015.
MAGGIE McCLURE
Official Site
Facebook
SoundCloud
SHANE HENRY
Official Site
Facebook
SoundCloud