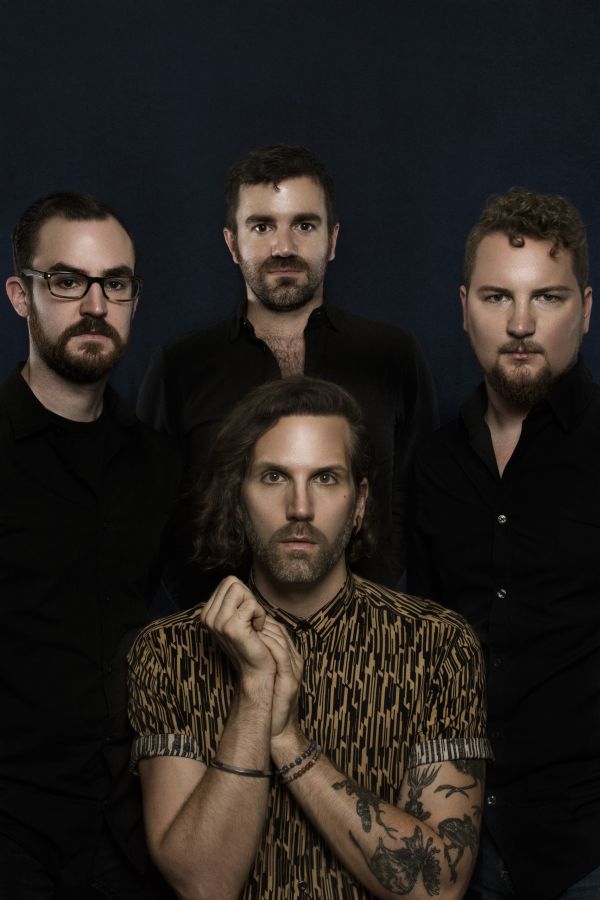 16 March 2017
Joseph & The Beasts; Photo Credit: Holly Burnham
The brightest stars are the ones bathed in the light of their neighboring suns. Springing from the edge of the eclectic Baltimore music scene and the mind of multi-instrumentalist Joseph Mulhollen, Joseph & The Beasts traffics in counter-rhythms that build from muted whispers to fevered crescendos, with each movement punctuating the group's layered soundscapes.
Jospeh & The Beasts specialize in a sonic territory that is transformative and infecting. Shifts in time give way to sprawling valleys of fuzz-drenched keyboards, before soaring vocals erupt into a fervor-filled maelstrom. Each new musical texture tells its own story and carries with it a clear sensation – a perfect construction of acoustic monuments over an electronic landscape.
Joseph & The Beasts' first full-length record, Gold Light, arrived March 10th and represents the culmination of the bands' experience as solely a performing entity for the last three years – reaching into former plans and approaches, deconstructing them, and re-building from the ground up to provide an output that teeters between the raw and delicate. The new listener will notice a nod to old-school PJ Harvey and Sonic Youth, and will undoubtedly hear vocal an emotional evocations of the falsetto of Jeff Buckley and the rambunctiousness of The Yeah Yeah Yeahs.
Joseph & The Beasts latest video for "You Rebel, You", directed by Rich Berrnett, is a haunting look at the past. Enhanced with a film-like feel, the group experiments with costume and ingenious set design. Representing the confluence between past and the present, the group discusses feelings of loss and memory. As people come in and out of your life, they influence who you eventually become. Leaving an unforgettable void, we go through life trying to fit the pieces together.
As the band explains, "The song is about memories, and how the mind perceives them, even if they're a skewed version of reality. So the video runs with that concept, conveying the idea that by dwelling on memories, we wind up haunted by our own ghosts."
Order Gold Light at Bandcamp
comments powered by