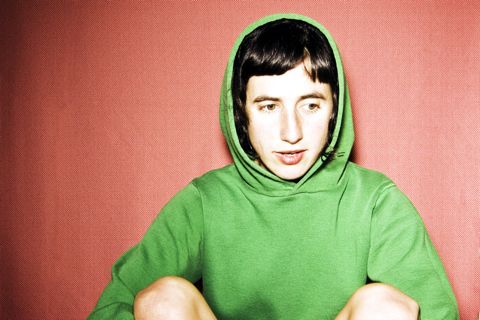 1 November 2010
Kendl Winter is a busy woman. Just this fall, she has released not one, not two, but three different albums, and all three are stylistically different. Most notably, she's recently released her fourth solo album, Apple Core, on K Records. In addition, she also released Little Bit of Grace with her Bluegrass band, The Blackberry Bushes. If that weren't enough to satiate your musical palate, her motley cabaret-party band The Pasties released Shot Down the Sky. Oh, and by the way, she has a few other bands in the works.
"I didn't intend to release them all at once," Winter laughs. "Apple Core was originally self-released last year, and it quickly sold out. When Calvin (Johnson, K Records owner) offered to reissue it, I said yes. But then things started to get busy with The Blackberry Bushes, and Apple Core came out in the midst of that. I'm not that intentionally prolific—or maybe I am and just don't realize it," she quips with her typically friendly, jovial tone.
It's easy to understand why the band is keeping her busy—their blend of traditional Bluegrass and Folk elements with more contemporary sounds has an appeal not seen since Nickel Creek or Be Good Tanyas. "We've been making music since 2004, and I'm impressed with the things that have happened in the past year." Such things include a growing audience, a well received album, and touring. "Things are about to get even more hectic, because we're about to leave for a two-month tour."
Yet Winter remains optimistic. "One of the great things about The Blackberry Bushes is that our shows have such a diverse audience, and we play in lots of different kinds of venues. We're not stuck in dusky rock halls. You'll get kids who are into the indie-rock scene, but you'll also get older people, the kind that wouldn't come out to rock clubs, and they all have a good time. It's really wonderful to be able to play to such a wide range of people," she states. "Even better, I have a band that my older family can come and see, and not have to go into some smoke-filled club to watch."
But did Winter, who was raised on punk-rock in Conway, Arkansas, ever expect to be in a Bluegrass band in Olympia? "When I moved here, had you asked me that, I probably would have said, 'No way!" she laughs. "But Olympia is like that—it has such a vibrant scene, it's easy to find encouragement," she says. "We're different from what people normally think of when they think of Olympia's music scene. Apple Core is more in line with the more traditional styles of music found here, as are my other projects."
Oh, yes, Apple Core, the album that led this writer to the Winter wonderland. "I don't mean it to seem like it's an afterthought. It's a record I'm immensely proud of. I think it's my best work to date, and I'm honored that others think so, too—enough to reissue it. In a way, it's nice to be able to have different outlets to my different styles; it's good that I can explore a style that's more like Lucinda Williams or Allison Krauss, and at the same time I can do more upbeat stuff with the Blackberry Bushes, or can do more punk-rock fun with The Pasties.
"Yet they're all me, and they represent the music I like," she reflects. "It's a privilege to be able to share it with people."