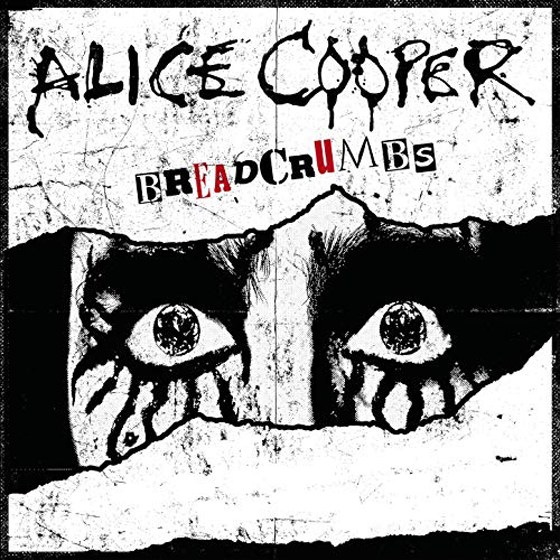 9 September 2019
Picture this, Wayne Kramer of MC5, Mark Farner of Grand Funk Railroad, Johnny "Bee" Badanjek of Detroit Wheels, together recording with Alice Cooper aided by producer Bob Ezrin (The Wall) at the controls. What may seem like a salivating mix of legends has become a reality, and forms the basis for the latest quality release by Alice. Usually his work borders on heavy metal, where impact outweighs the substance, courtesy of guitar gymnastics by Nita Strauss. That works spectacularly well in a live setting, Alice can be hit-and-miss when it comes to translating that energy in the studio. 
Something has changed with this release, it is similar perhaps to Hollywood Vampires, and done in Cooper's inevitable style, however it is a solo song-cycle unlike anything he has done in quite a while. Perhaps it is the simple presence of the aforementioned legends, or dare I say it, the emotional theme to the recording, either way this is a release that should not be overlooked. At its very core Breadcrumbs is a tribute, or better still a homage to Detroit, and the garage rock the city produced. The inclusion of Wayne Kramer lends credence to the project, the original MC5 guitarist who spearheaded the proto-punk movement towards the end of the sixties. The inclusion of Grand Funk's Mark Farner is the icing on the cake. But there is one drawback that is the fact it's an Ep, clocking in shy of twenty-minutes I would, as no doubt others will wish this was a long-player. 
That said the six tracks are incendiary, and downright enjoyable. The first three are newer pieces, "Detroit 2020" is a guitar driven homily to Detroit, with talk of the bands that sprang from there but also the labels such as Motown. But "Go Man Go" is more online with the garage rock style that this release is aiming for. It is the remaining three cover songs that create the meat on the bones here. These include "Sister Anne" by MC5, "Your Mamma Won't Like Me" by Suzi Quatro and "Devil With a Blue Dress" by Mitch Ryder and the Detroit Wheels. As Breadcrumbs is a limited vinyl run, those three-tracks make up the B-side of the Ep and are the ones I would certainly play to death. 
It may be a one-off release or the first part of a larger plan, either way Alice Cooper reminds us of the importance of that era, not only that but the influence it had. Alice's own influence can never be pushed aside, after all the young Johnny Rotten auditioned for the Sex Pistols singing "I'm Eighteen" (included below). This is a reminder of what fueled Cooper, what the legacy of Detroit-inspired garage rock is and helping enlighten the millennial generation. 
Vinyl Tracklist:
Side A
1. Detroit City 2020
2. Go Man Go
3. East Side Story
Side B 
1. Your Mama Won't Like Me
2. Devil With A Blue Dress On / Chains Of Love
3. Sister Anne
Release Date September 13th.
To Order
Website
Facebook