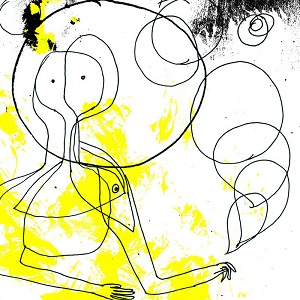 25 September 2019
This latest digital release via Glass Records Miniature is a project more so than a straightforward album. That said it is a transcendent work, a collaborative effort that oozes with a unique formula unlike many in the mainstream music spectrum. Cup And Ring is the brainchild of guitarist Gavin Laird (Telstar Ponies, Macrocosmica), who uses a chord progression as the foundation to the Cup And Ring album, the phrase "Cup And Ring" taken from Neolithic carvings is the title given to cyclical hook. 
With the aid of guest artists, each of whom were given a recording of the guitar piece with the instruction to open and close the section of music with the progression, and everything in the middle should be of their own creation. This is laid out across the album as "Cup And Ring #1-#8". What sounds complicated is actually straightforward and clever, creating a varied theme hinged on a basic acoustic or electric variation of this beautiful sound. 
Opening with the old English folk styled #1, with the haunting vocals of Rachel Devine, the album moves steadily along as the song-cycle develops from the chord pattern. Moving into the more dramatic, at times Orwellian sound of #2 courtesy of Neil Campbell. The music shifts dramatically into the electronic experimentation of #3 with Kobra Audio Lab, and the spoken word prose of #4 by Amy Cutler, Alex Neilson, Alasdair Roberts. This takes the recording into a more cinematic setting, creating imagery and firing abstract commentary at the listener. 
Again, with electronic nuances on #5 courtesy of Make Flames, the album becomes more manic and subversive as it sails into Richard Youngs #6. The most straightforward piece on the album, #7-"The Theme" is driven by a deafening organ, which does not overwhelm the singular guitar pattern, instead feeds it with a colossal sound. Cup And Ring closed with #8, featuring Rachel Devine again and the Glasgow Voicemale choir. An eerie and hauntingly brilliant end to the concept, as the voices drown the guitar organically. 
This is an excellent concept, not just that but it shifts the formula into the realms of interesting. Not just sticking with the airwave-soaked brain candy with which we as music listeners are subjected to, instead Gavin Laird is forging a sound that challenges and intrigues in equal measure. In some ways an extension of the ideas that seventies gurus such as Mike Oldfield and Robert Fripp experimented with. And that aspect of this recording at the very least should be applauded in the current climate. 
Track List;
1.Cup and Ring #1 (feat. Rachel Devine)    
2.Cup and Ring #2 (feat. Neil Campbell)
3.Cup and Ring #3 (feat. Kobra Audio Lab)
4.Cup and Ring #4 Rumple (feat. Amy Cutler, Alex Neilson, Alasdair Roberts)
5.Cup and Ring #5 (feat. Make Flames)
6.Cup and Ring #6 (feat. Richard Youngs)
7.Cup and Ring #7 Theme
8.Cup and Ring #8 Choral (feat. Rachel Devine, Glasgow Voicemale)
Released November 1st, To Pre-Order;
Bandcamp
For More On Cup And Ring;
Facebook
Twitter