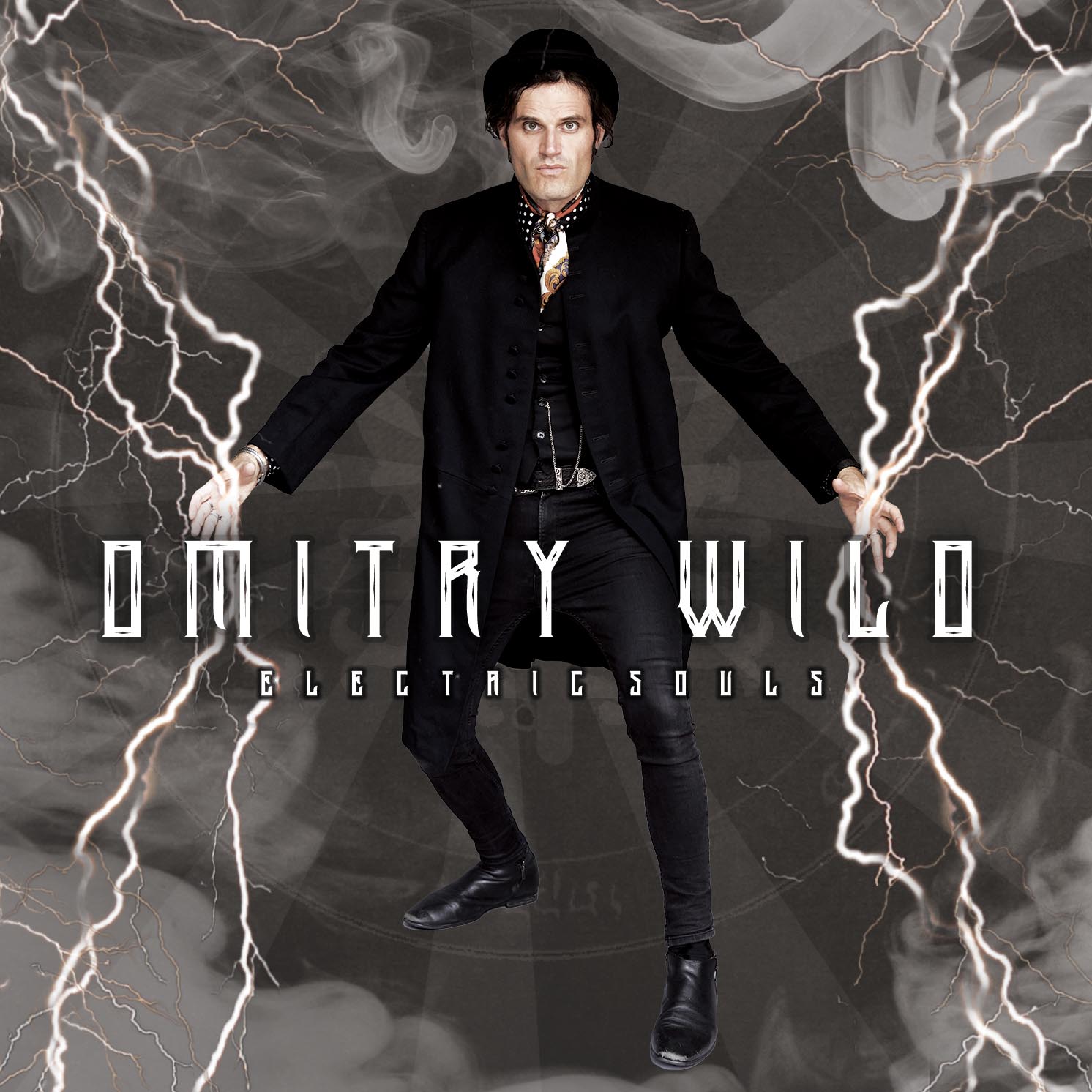 15 November 2022
There is an alternate universe that I go to sometimes. It is a world built on a particular sound and style of music. Sometimes I go there to escape from the modern world's mundanity, mendacity, and moronity. It is a place where The Alarm still tours with its original lineup. Where The Stooges' "Search and Destroy" is the national anthem and New York Dolls' "Personality Crisis" is taught in school music lessons. It is where Nikki Sudden is Prime Minister, and Johnny Thunders is Poet Laureate. I have just listened to Dmitry Wild's new album, Electric Souls. I have just made him Minister for Culture. It only seemed fair.
Why? Because on this album, he captures everything great about rock and roll. Not rock… rock and roll. There's a big difference. If rock music is big, bombastic, and often boorish, rock and roll swings, swaggers, grooves and grinds, twists and shouts. It is dexterous and deft. Most of all, it makes you want to punch the air, hit the dancefloor, and, when you have done that, change the world.
Anyway, these are all qualities found in Electric Souls. There are good old, foot-on-the-monitor garage rock salvos such as opener "21st Century", acoustic-driven, spiraling blues anthems such as "Castle Walls", and shimmering, brooding moments of ambient beauty with "Small Affliction".
And running through the album, there is a spirit of punk reactionary outsiderness, sometimes manifesting in small, personal worldviews and reaching a zenith with the revolutionary, rabble-rousing, and energizing "Liberation".
Rock and roll at its finest. How could I not offer such a position as Minister of Culture to someone capable of making such an excellent record? (Oh yes, we still call them records in that world!)
Spotify
Sweetest Thing
Liberation feat. Tryst
Castle Walls