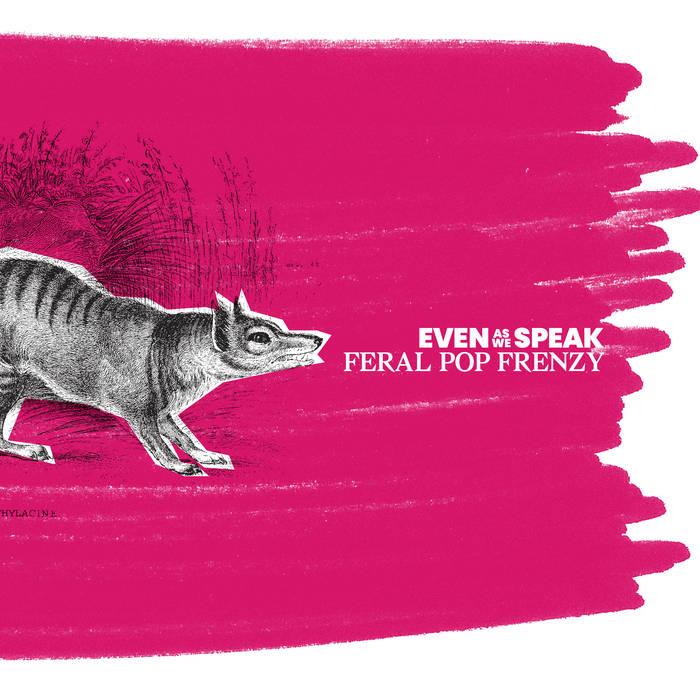 3 December 2018
Just to reiterate, John Peel had tremendous taste in music! The Sydney, Australia outfit Even As We Speak was one of late UK radio personality's favorites and 2018 sees the band's debut LP (originally from 1993 on Sarah Records), remastered and reissued by Emotional Response, commemorating its 25th anniversary. The band's work garnered the attention of Mr. Peel in the early 1990s and as result, help usher in other attention in the form of three Top 5 singles on the Melody Maker_/_New Musical Express independent charts on top of acclaim in their native Australia.
Don't let the haunting, foreboding opening track "Beelzebub" fool you, the album's contents is more indicative of the band's association with Sarah Records (known more for twee/sucrose pop sounds). Musically, the band carries over obvious familiarities like The Go-Betweens ("Falling Down the Stairs"), and The Primitives ("Beautiful Day"), with Paul Clarke's and Matthew Love's effervescent guitar work. Where the record differs from its Sarah brethren however is its contradicting pop variations (from the discotheque danceability of "Drown" and "Spirit of Progress" and the heavily-effected "Straight As An Arrow" to the easy flow of acoustic-based "Sailors' Grave"), and weird segues (spoken word transitions like "Squid" and "Zeppelins" and an out-of-place, mouth-harp led "Cripple Creek"), between song clusters show the more experimental side of the band.
Feral Pop Frenzy remains a record with contradicting qualities of what pop music was at the time of its release all the while pushing a technological envelope of what was at a band's disposal back in the early '90s. With its diverse use of instrumentation, the album's sound scapes sound as fresh today as they did then while Mary Wyer's nectarous vocals give the tunes a brevity and beauty that allows the band's sound explorations to remain grounded and wondrous.