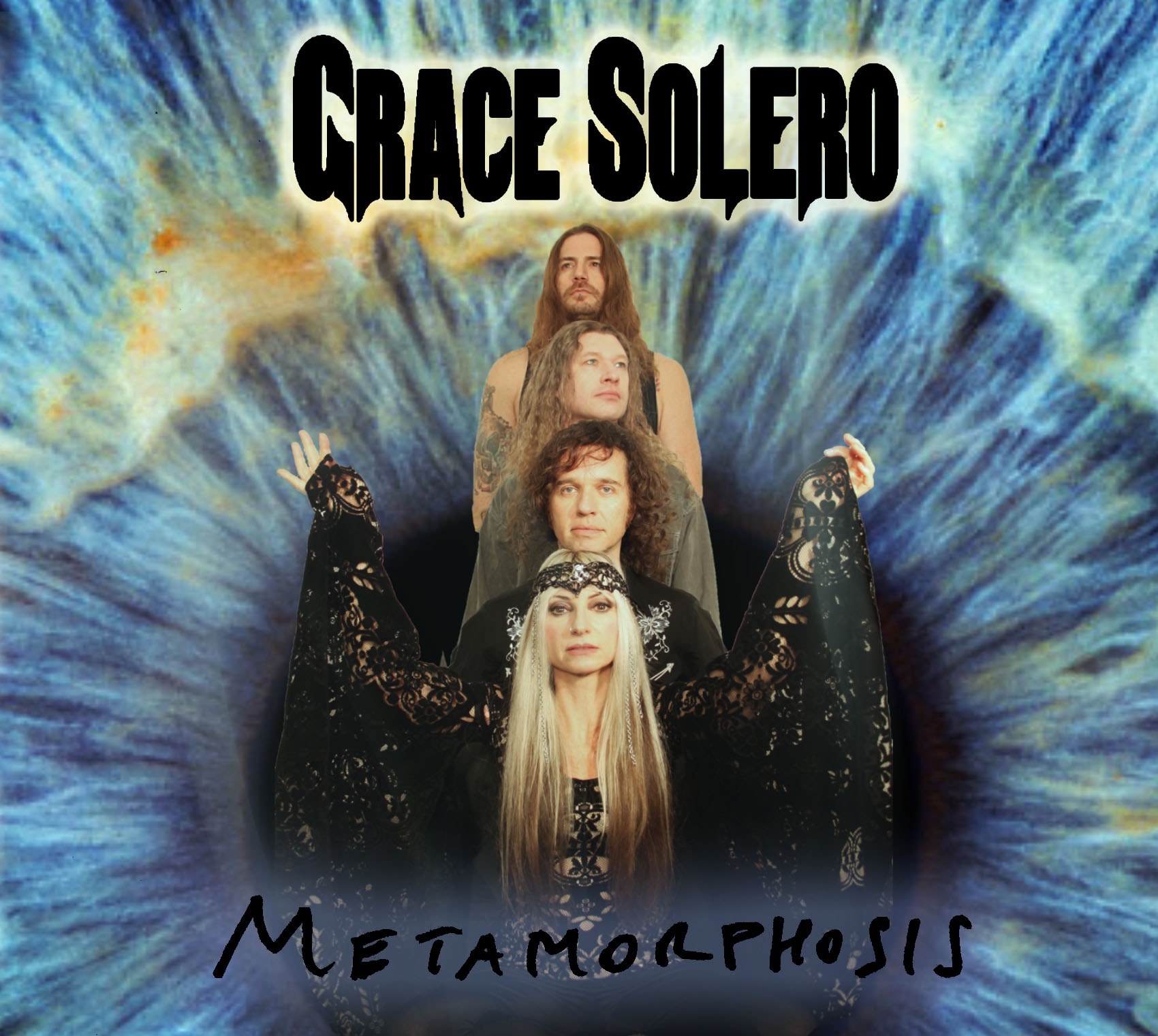 1 August 2022
Just when I think that rock and roll… real, foot-on-the-monitor,fist-in-the-air, kick-ass rock and roll…the sort that makes you want to bounce and boogie, rave and rage, throw shapes and cut a rug…or whatever the kids are saying these days…has gone out of fashion, along comes Grace Solero to restore my faith.
Taking a voice so vivid and vital that you have to look back to bands like Skunk Anansie to find comparisons and blending it with a mix of grungey, alternative rock full of big beats, big riffs, and big chops, the end result is a very satisfying blend of the fresh and the familiar. It is certainly a sound for today, the sound of the genre not only moving forward but doing so with speed and confidence. But it is not so unfamiliar that it won't leave the established fan base too far behind.
The title track is both pacey and poised, it races onwards but is always controlled and calculated, navigating effortless highs and exploring well-timed lulls to create its musical Drang Und Strum. "Time Waits For No One" proves that anthemic is their middle name, "Awake" shows that they know when to take their foot off the gas and when to power back in for the fullest effect, and "Shaman" sees them embrace a wonderfully folky-psychedelic mantle to see the album across the line.
If you think rock and roll has said all it had to say, Metamorphosis is the conversation starter that you have been waiting for. It is not just an album that you should have in your life, it is the album that you need in your life…it's as simple as that!
Album order
Spotify
Love and Addiction
Metamorphosis
Single order