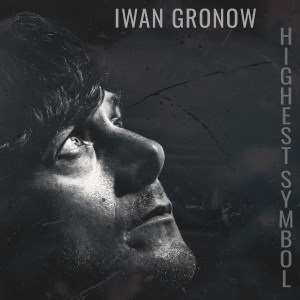 14 April 2020
The bassist Iwan Gronow is in the midst of a creative surge. A musician usually associated with all things Johnny Marr as a part of his backing outfit, has made his own dent in the current music scene. Since 2013 Iwan became a fixed addition to Johnny Marr's band, adding bass and backing vocals on the albums- Playland, last years Call The Comet and the live release Adrenalin Baby. Also Iwan shared the stage on Marr's tour of the festival circuit which including Glastonbury and Coachella. Not Iwan's first rodeo, at one time his initial four-piece indie outfit Haven, who were managed by the late Smiths maestro Joe Moss, made a lasting name for themselves. 
More recently Iwan began writing his own material, the first fruits of that labour "In The Mire", became available on streaming services last September. This was followed quickly by the second single, the upbeat "Second Guess". Now Iwan has completed his hat trick of prowess with "Highest Symbol". A raw, enigmatic statement that holds a message of acceptance whilst moving forward. As Iwan states – "…We wanted to show how everything can quickly disappear, how a past life can turn to a distant memory." 
These three singles have created an interesting start to the solo career of Iwan Gronow, and point to a compelling long-player on the horizon. Because the obvious tutelage he has gained from Johnny Marr has galvanized his talent. And bolstered his creativity. This is an artist to watch at the start of a worthwhile adventure as he delivers his own identity through sound and addictive turnes.
"Highest Symbol":

"In The Mire":

Follow Iwan on;
Facebook
Twitter
Instagram