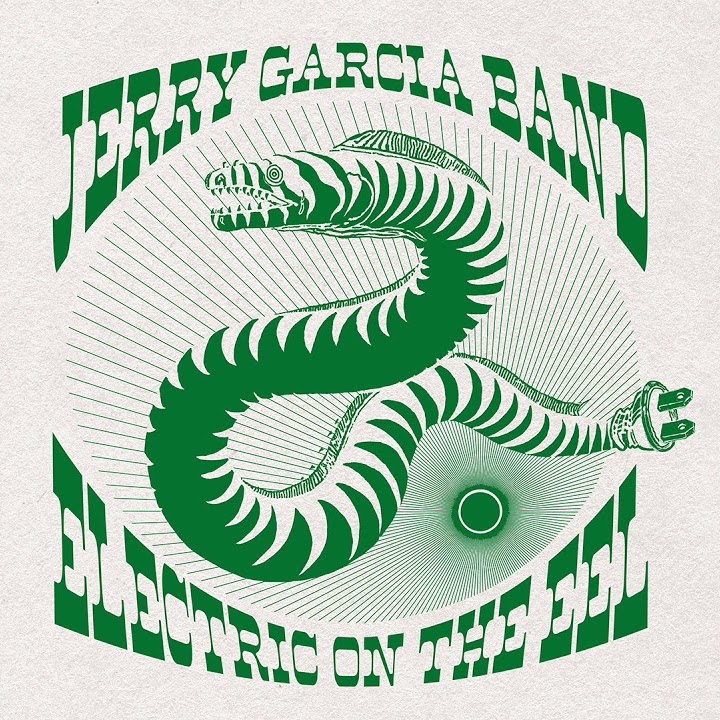 8 June 2019
This live set is a labor of love that will be warmly received by Deadheads and fans of intuitive and skillful jam band playing. Six discs cover three performances from 1987, 1989 and 1991 at French's Camp on the Eel River in Piercy, CA. Nearly six hours of music find the Jerry Garcia Band unfolding and reimagining original songs and well-chosen covers as fertile ground for musical exploration.
The 1987 set begins with a Gospel-blues treatment of Holland-Dozier-Holland's "How Sweet it Is," a far cry from the adult-contemporary pop version by James Taylor. Between Jerry Garcia's free-spirited guitar and Melvin Seals' shimmering organ, the band scales ecstatic heights during its first of three runs at Garcia's 1972 debut solo album track "Deal." Bob Dylan's "I Shall Be Released" is rendered with soul and the hope of a beleaguered soul. Drummer David Kemper leads the shuffling blues of Jerry Garcia Band original "Gomorrah" and its biblical cautionary tale. Chuck Berry's "Let it Rock" builds momentum like its lyrical freight train, starting as an easygoing rambler and building a powerful head of steam. The beatific "That Lucky Old Sun" climaxes with Sears' sky-searing organ solo. The set concludes with a jaunty, uptempo romp through Dylan's recriminatory "Tangled Up in Blue."
The 1989 concert features a touching take on Margaret Allison's spirit-filled blues standard "I Hope it Won't Be This Way Always." Highlights from the 1991 set include a tender "See What Love Can Do," recorded by Eric Clapton for 1985's Behind the Sun album. On the Band's hymnal and melancholy "Twilight," Garcia's guitar echoes the spirit of the song's emotive chorus, in which he plaintively sings, "twilight is the loneliest part of day." These songs are among several seeing first release by the Jerry Garcia Band on this set. Chuck Berry's "You Never Can Tell (C'est La Vie)" is a rollicking ride punctuated by saloon piano and church-hall organ, previously released on a Pure Jerry recording of a later 1991 show from Hampton, VA.
Not many songs are duplicated among the three shows, but there are a handful of opportunities to hear how the band flexes and twist songs in different moments. The Jerry Garcia Band's reassuring and redemptive "My Sisters and Brothers" and the sky-sailing "Deal" close the first set at all three concerts. "Run for the Roses" and Allen Toussaint's "Get Out of My Life Woman" are performed at the 1987 and 1989 shows. Van Morrison's "And it Stoned Me" leapfrogs from 1987 to 1991.
The set's packaging makes some apology for audio quality. While the sound doesn't possess the pristine fidelity of a studio recording, the rough edges remind you that you're listening to moments of hot concert performance captured in time. In any case, Garcia's voice and guitar sit atop the mix almost always, save for anomalies like the 1989 performance of "Deal." Kemper propels the band with sonic authority. Bassist John Kahn is hardly prominent during "Forever Young," tucked a bit too far down to call the 1987 mixes "full-bodied," and background vocalists Gloria Jones and Jacklyn LaBranch are pushed forward. Kahn's gliding blues bass is a bit more present during 1987's performance of Los Lobos' "Evangeline," and in any case, the mixes vary a bit from year to year. Audience tape is used to splice a gap between "Let it Rock" and "That Lucky Old Sun" in order to preserve the flow and pace of the set. If sonically imperfect, the set is nonetheless fun and very listenable.