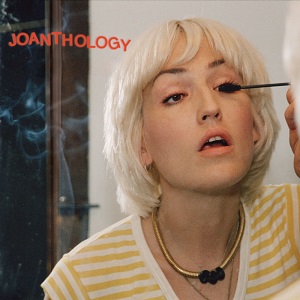 4 June 2019
Connecticut native Joan Wasser aka Joan As Police Woman is a constantly visceral figure in the music business for the past 28-years. Coming to prominence as violinist with The Dambuilders and at the turn of the century as part of Antony and the Johnsons. Her solo career under the moniker of Joan As Police Woman began in 2002. Since 2006 she has released six albums of original material and one album of covers. Whilst a phenomenal work rate it is only fitting that a collection or rather overview of her work is due, and that is found in Joanthology.
Joanthology, across its three discs takes the deep cuts and cream from her albums Real Life , To Survive, The Deep Field, The Classic and Damned Devotion. There is also a showcase of material included from her album of cover versions, Cover. Kicking off proceedings with the sublime lead track from her debut EP 2004's "My Gurl". The flow of the material is perfect, all the shades of artistic prowess are examined and displayed with excellence. The sound flexes from jazz, soul, Motown-inspired musings to the surreal, and rock oriented material all of which she executes astonishingly well.
Putting a 'best of' from an artist with the scope and vision of Wasser can be a task in itself though it is more or less nailed perfectly here. This release is a perfect introduction to newcomers to the sound of Joan As Police Woman, also it displays the talent within this much underrated songwriter. Her effortless sculpturing of songs is matched by the energy she inserts into her work. Though there is a new track for fans in "What A World" along with an avant garde, soulful cover of Prince's "Kiss". Also, a disc of BBC Recordings is included, featuring collaborations with Benjamin Lazar Davis from the Let It Be You era. The inclusion of the baroque sounding "Honor Wishes" featuring David Sylvian (Japan), is a definite standout, though not a popular choice which shows the clever thought which went into this work.
This collection of tracks perfectly gauges one of the most talented innovators of this century, a constant figure whose music may not always appeal but will hold an aspect that makes it interesting, at times wholly addictive. Making this retrospective essential in the modern music spectrum.
Track List:
CD1
My Gurl
The Ride
Real Life
Eternal Flame
I Defy (feat. Antony)
We Don't Own It
Christobel
Honor Wishes (feat. David Sylvian)
Hard White Wall
Start of My Heart
To America (feat. Rufus Wainwright)
To Be Lonely
The Magic
Human Condition
Run For Love
CD2
What A World (new recording)
Flash
Whatever You Like (T.I)
Holy City
Get Direct
Good Together
Your Song (first time on CD)
Myrrhman (Talk Talk)
Broke Me In Two (with Benjamin Lazar Davis)
Valid Jagger
Steed
Tell Me
Silly Me
Warning Bell
Kiss (Prince)
CD3 (Live at The BBC)
To Be Loved
Start of My Heart
Human Condition
She Watch Channel Zero
Sacred Trickster
Holy City
The Classic
Magic Lamp (with Benjamin Lazar Davis)
Let It Be You (with Benjamin Lazar Davis)
The Silence
Damned Devotion
Steed