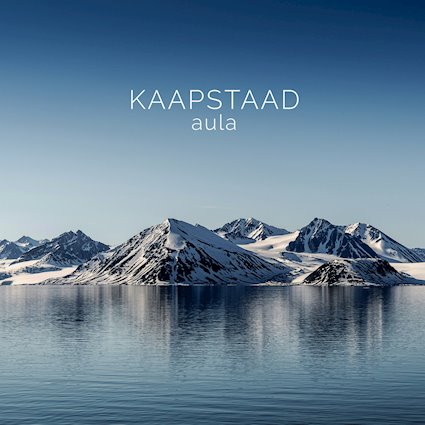 7 June 2022
I may be wrong (I frequently am) but I would suspect that Tim Spelman makes music under the name Kaapstaad for very different reasons than he does his main musical concern, Tiny Fighter. I suspect, though I'm not in any way accusing them of trying to be rock stars, they seem far too mature and switched on to be playing such games, that Tiny Fighter makes music with one eye on the zeitgeist, the market forces, real-world concerns. After all, why would any band worth their salt not do their utmost to get noticed?
With Kaapstaad, I get the feeling that this is the artist making music for themself. It is beautiful, cinematic and gorgeously appealing and when I hear it, it feels as if I have opened the door to a rehearsal room, stumbled across a musician in the process of creating a private sonic world and if I wasn't transfixed by the experienced, I would be slowly backing out of the room trying my best not to disturb them.
Just as with "Night", the debut single which preceded this, this second single is all about capturing an essence of a time and a place, in this case, the northern chill of his adopted Scandinavian home. Its blend of classical minimalism and digital beats may have been born of a film score that never came to fruition, of the chaos and isolation of lockdown strictures, of being removed from the stages and studios of his other projects, but Kaapstaad is now nothing if not its own concern.
It is music which will weave itself into the media and cultural sounds of the modern world. One day you will be listening to the play out the music of a movie as the credits roll, or the score to a video game during one of its calmer moments, or notice something cool about the music in a major TV advertising campaign and when you finally get to search out the composer, you will be greeted by the name Kaapstaad and you will think to yourself…"I should have guessed as much."
Bandcamp Aula
Night' single
Night' order
Bandcamp Night