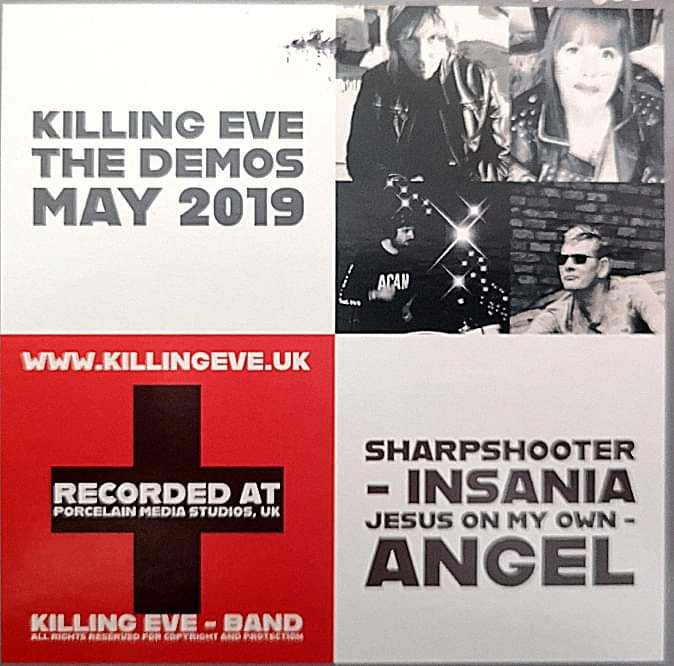 29 August 2019
As anticipation normally fuels interest, sometimes the early ripples of a project can create waves of excitement, giving an eclectic view into what is coming on the horizon. One such project which is gaining considerable interest is Killing Eve, a poignant name given the history of one of the band's creators, bassist Andy Cousin. Andy, famed for his work with The Mission, Lucy Nation and the legendary All About Eve, has set into motion a new musical brand to rival the aforementioned. Perhaps it is the latter which the outfit may have taken the name from, as if this is the second musical chapter of Cousin's life, and he is letting go of past accomplishments. 
Of course, he is only one creative half of Killing Eve, the second is Anne Marie Hurst of Elements, Ghost Dance, and Skeletal Family. Anybody familiar with Hurst's sublime Day Of All Days album from 2012 will know exactly what this meshing of talent means. Those expecting a nostalgic run through of old numbers by all those combined ventures will be hugely mistaken as this is a band of originality. 
Already Killing Eve has blistered a trail of effervescent noise rock across the festival scene this summer, blending gothic with sonic, and furthermore recording sessions are being quite fruitful as the collision of minds are already hinting at more than just one straightforward album. The sound is stripped back and more focused with a four-piece, more in common with the Marty Willson-Piper one-off Seeing Stars project than with All About Eve. The lineup of Killing Eve is aided by self-taught drummer Adrian "Ozzy" Osadzenko again of The Skeletal Family and guitarist Paul Reeder.
This is a band who are not hanging about, hinging success on past glories, already they have released a self-titled video (included below) and a four-track demo Ep, titled The Demos May 2019 (soundbite available on their website). Respectively it is a look into what is happening right now in the studio as the long-player is being readied. Everything points to a band in their genesis who are set to take gigantic strides into the present musical spectrum. 
To Order The Demos May 2019;
Website
To keep up with the bands progress;
Facebook