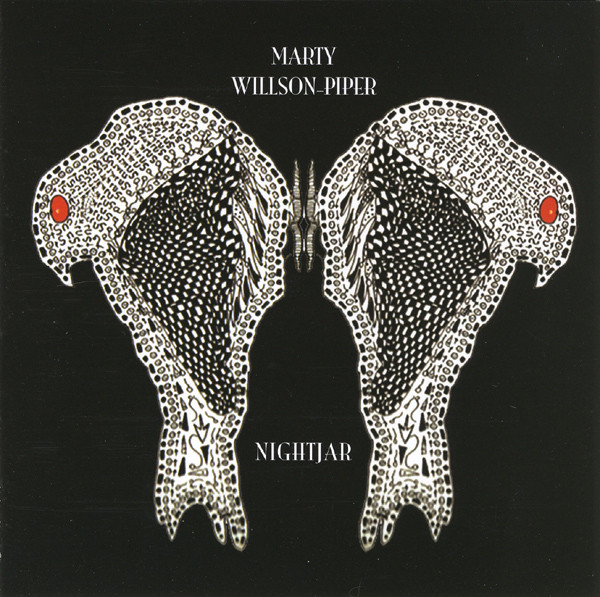 17 November 2020
Those who missed Marty Willson-Piper's 2008 album Nightjar upon its initial arrival shouldn't make the same mistake twice. Thanks to Schoolkids Records, the album is now seeing its first vinyl release. In a deep catalog of side projects and solo releases beginning with 1987's In Reflection (from the fertile period between The Church's Heyday and Starfish), Nightjar stands as guitarist MWP's finest solo work. Yes, this is the man who wrote and sang popular Church fare like "Spark," "Russian Autumn Heart," and excellent later cuts including "Chromium." Those passionate songwriting gifts and melodic strengths are on full display throughout Nightjar, although the work is quite different than that of Willson-Piper's former band. Don't expect to be pinned to the wall by a pyrotechnic flash of frenetic guitars; this beautifully crafted album has a different and dreamier aim. Expect to be drawn in and thoroughly captivated.
The jangle and echoing twang of "No One There" cradles a fragile and plaintive vocal. Written following his mother's passing, MWP winds his way through sorrow and back toward the light. Deft 12-string acoustic guitar and baroque strings color "More is Less," a warmhearted plea for mutual acceptance in spite of ideological differences. "Lullaby for the Lonely" offers tea and sympathy, elevated by gentle vocal accompaniment and elegant piano and strings. During the sparkling folk of "Feed Your Mind," the itinerant musician imagines an innkeeper's life with the passing of colorful strangers, concluding that the richest life absorbs myriad experiences.
With Graham Lee's weeping pedal steel, "The Love You Never Had" veers toward country heartbreak. The mournful but proud "Song for Victor Jara" is sung from the point of view of the Chilean artist and activist who was tortured and killed in 1973 under Augusto Pinochet's regime. The shimmering sonic bliss of "High Down Below" adds a spoonful of sugar to a poison pen letter written to a stubborn companion who sends the singer searching for escape from toxic influence. The ghost of Pink Floyd's "Wish You Were Here" drifts through the amorous "I Must Have Fallen." "A Game for Losers" is a sad lover's waltz and bleary-eyed sea shanty that wallows in loss, but somehow makes it feel good to feel so bad.
If you happen to be the rare listener who prefers MWP in his "much better than just a side project" Noctorum with partner Dare Mason, Nightjar is certainly for you. Mason is present as producer, player and singer, guiding arrangements that are long on melody and intoxicating moods.
Schoolkids Records
Marty Willson-Piper
This review first appeared in Illinois Entertainer magazine. Thanks to IE editor John Vernon.