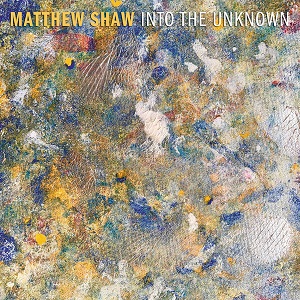 10 December 2019
The unrelenting talent of Matthew Shaw is already well documented through his previous releases. Performing under the pseudonym Tex La Homa, along with his work in The Blue Tree with Andrew Paine, and 230 Divisadero with Nick Greay. In early January he is set to release his Into The Unknown, which follows perfectly 2018's Among The Never Setting Stars. 
This album is an intelligent use of talent and creativity. From the get-go Into The Unknown is an atmospheric adventure. As the ambience of "We Are All Made Of Stars", the soft, relaxed experimentation becomes prevalent. It is easy-going with no bumps in the road, the voice of Matthew is smooth and slick, almost soothing as the flourishes of sound rise and fall. The title track is itself, a sci-fi phased work with an industrial quality which guitar lines slowly chime across. This is similar to the attempts made by U2 in the nineties, here however they work with a haunting and engaging quality.
The minimalist "Broadcast And Be Found", is a less in-your-face piece, with Indian chimes delegating proceedings before beats overpower the situation. What makes it more powerful is how the tempos become more urgent, a stark use of electronic noise and feedback. "Within The World Without    " is a more rock orientated track, again the voice of Shaw is engrossing with nuances of drama. Not the strongest on the set, "Light In Extension" moves far too slowly, and when it lifts, it seems to fall short of transcendent. On its own may not work as well as within the sonic themes of the album, because that is its basis. Into The Unknown is perhaps one larger piece of music split into six themed pieces all interconnected. Understanding that is the key to understanding the direction which Shaw is taking. 
The set finishes with "Everything We Are", a sculpture of eight minutes that really takes the best of earlier ideas combining them as they move gently, lifting and flowing. Hints of Kraftwerk and Leonard Cohen before a shoegaze attack overrides the mellow ebb, and then "Everything We Are" settles again into its original incarnation. This is wholesome music, the sound of a musician who is fearlessly pushing with a wealth of ideas. While they may appear complex on the surface there is an arcane brilliance waiting to be discovered. 
Tracklist;
1.We Are All Made Of Stars   
2. Into The Unknown       
3. Broadcast And Be Found       
4. Within The World Without   
5. Light In Extension       
6. Everything We Are
Release Date January 10, 2020
To Order; 
Website
Facebook