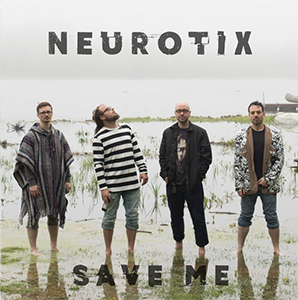 26 October 2018
Inspired by the fuzzy aggression of Nirvana, Chicago's Neurotix are unabashed in their worship for early grunge. Their debut album Save Me could have easily been released in the first half of the '90s on a label like Sub Pop. But as it stands they are revivalists of the first order, and their sound is a pure assault of sludge and angst which stresses the punk element of the genre more than the psychedelic tinge of a band like Soundgarden. What they're doing may not exactly be groundbreaking, but they clearly love their influences and the album ultimately transcends mere idolizing into the genuine.
From the explosive "Service Me" to the equally brutish "Bad Night," Save Me is more Bleach than Nevermind, and the band excels best when travelling at break-neck speeds. There are some fantastic slower moments as well, like the brooding title track "Save Me" or the menacing "Pumpkin Seeds," but often this change of pace can be deceiving. "Vulnerable" may at first seem like a chance for the band to catch their breath, but it isn't long before they burst into another episode of what they described as "high intensity and loud obnoxious tones."
Save Me will immediately appeal to almost any fan of grunge, and many will be surprised to find there is evidently still new ground to cover in the genre.